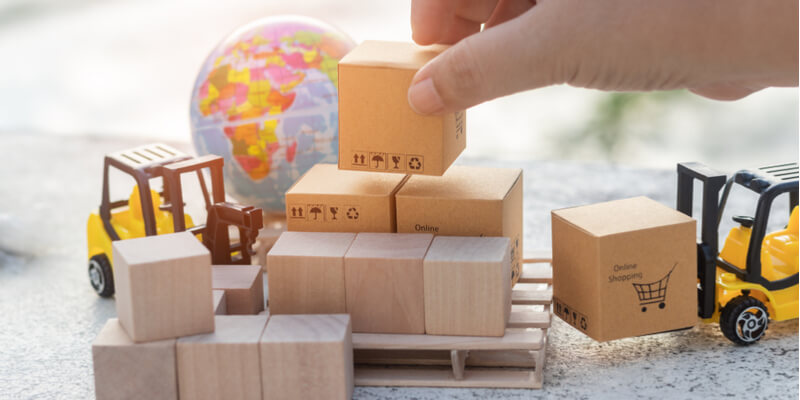 What is Consumer Packaged Goods (CPG) Logistics?
Consumer Packaged Goods are fast-moving items that are usually consumed on a daily basis. These goods are basic commodities – easily used up, constantly replaced and sold at a low cost. As is the case, CPGs have a short lifespan. Therefore, the need for efficient and time-sensitive CPG logistics is a necessity. In this post, we talk more about Consumer Packaged Goods and what this means for the logistics.
What is CPG Logistics?
Consumer Packaged Goods (CPG) logistics involves all aspects of management and transportation of Consumer Packaged Goods to ensure the prompt arrival to retailers without any damages. It encompasses a variety of solutions ranging from the pickup, loading/unloading to the actual transportation or delivery of CPGs.
Common Challenges
Transportation remains the top challenge of Consumer Packaged Goods companies across the country. The shortage of drivers has dealt a hard blow to CPG companies.
Another challenge that plagues the industry is mounting congestion and delays, which could be fatal to the entire operations of CPG companies. This severely affects delivery time and efficiency. It does not help that aging transportation infrastructures contribute too.
What to Look For in a Logistics Provider?
Taking into consideration the challenges above at Cannon Logistics, we have implemented an integrated approach to address these challenges.
Streamlined logistics management approach – since CPG logistics encompass a whole range of operations, it is vital that our process employs a streamlined approach. Efficiency, time sensitivity, and quality are the priority.
Vast experience in the industry – At Cannon Logistics, we have wide experience in transporting different types of consumer-packaged goods. From foods, beverages, toiletries, cosmetics, to other consumables – all these require different handling and transportation with some requiring specific adherence to regulations.
Expert and competent staff and drivers – CPG logistics is an intricate process from the time the CPGs are prepared for transport to the actual travel time. Our competent drivers value the sensitivity of the goods they are transporting.
Top-of-the-line transport system – We have a top-of-the-line fleet complete with special modifications to cater to specific consumer packaged goods requirements. For example, special temperature-controlled environments in our transport solutions.
Custom solutions to client requirements – every now and then, special requests and certain client requirements come up. We are ready to cater to these, coming up with custom solutions to ensure that the storage, management, and transport of CPGs from one point to another are carried out successfully.
The CPG Logistics industry is set to grow and expand in the coming years. While there are challenges yet to be addressed, finding a good CPG Logistics provider like us, ensures that a business stays on top of its game.
Looking for transport and logistics in Brisbane? You can book with us today!
---