What to ask when choosing a storage and transport operator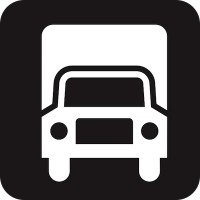 Choosing the right storage and/or transport operator is an important choice to make.
If unsure of who to go with, there are simple questions you can ask before settling on a set operator. Below are four key questions you should ask and answer.
What's their reputation like?
It's a rule that's applicable to any business, and it's particularly crucial when dealing with storage and transport operators. After all, you're entrusting them to properly store and/or transport goods for you as efficiently and as safely as possible. So before dealing with any storage/transport operator, take a look at their history. What do reviews say about them? Have they won any awards? What clients do they have? Most of the information is often easily accessible, so a quick background check shouldn't take up too much time.
What areas do they service?
What distances does a particular transport operator go in its deliveries, and how quick are they at doing so? More than ever, efficiency is key in the transport world, and you should expect any provider you go with to be acceptably efficient at what they do. Of course, your expectations do need to be realistic, but if there delivery time estimates are on par with the majority of others in the industry, then that's a good sign. And, of course, make sure the area you want to deliver to is part of their included routes.
How much can they store/transport?
Who you go with will also depend on how much they can store and/or transport. Some operators may only deal in smaller amounts of freight while others can handle substantial freight. Keep in mind, however, that there are operators that can handle both ends of the spectrum – whether you've got a small or large freight load that need to be transported.
How much do they cost?
Cost is always an important factor, both in the sense that you can be overcharged or sometimes have to front suspiciously low costs. The issue here is either not getting value for money or the possibility that you're dealing with a less-than-reputable operator (although this risk can be eliminated via the first question). Compare costs across several operators and opt for the reputable one that is most cost effective for you.
---