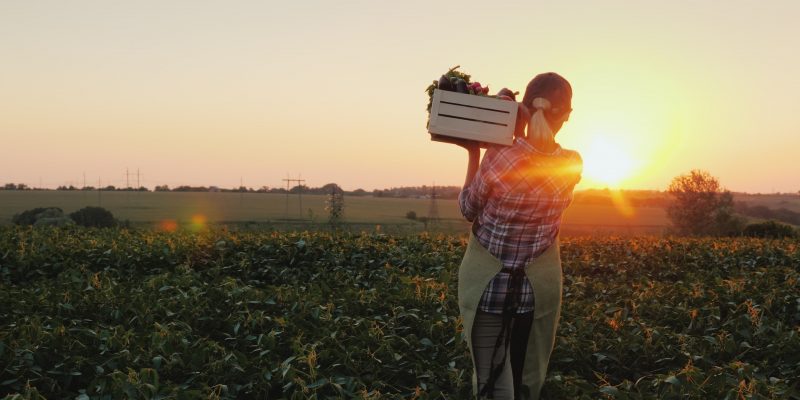 What's New In Queensland's Produce Industry
If you're worried about the supply of fresh fruit and vegetables in Queensland due to the Coronavirus pandemic, don't be. Queensland is blessed with a variety of growing climates and regions, so every day there's something being harvested.

And thanks to our refrigerated transport logistics and road freight industries all Australians can enjoy fresh produce as usual.

However, as with almost every industry, there have been new challenges in the Queensland Produce Industry this year.

Leaders in the industry have recently reassured consumers that despite the restrictions imposed by the Coronavirus pandemic, there'll continue to be a stable supply of fresh produce to Queensland stores.

Fresh foods are grown and produced all year round in Queensland and transported nationwide, but this the industry is dealing with something new.

Earlier this year, the supply of chemicals and packaging was a concern due to border closures and the slowing of the international supply chains, but the biggest challenge now is finding workers to harvest crops.

The horticulture industry relies on seasonal workers, including backpackers and experienced workers from the Pacific Islands to harvest produce all year round. But worker shortages continue as COVID-19 travel restrictions ebb and flow…

Normally the Queensland sector employs thousands for this work, however, many are unable to travel or simply won't.

This is a new looming threat to the Queensland Produce Industry, and as Dr Curtain (Research fellow with the Australian National University) mentions: the fresh produce supply chain may be under threat in the coming months if workers are unavailable when they're needed.

In response, the industry is providing opportunities for those who've lost their jobs due to COVID-19. Additionally, and in true form, a former farmer and mining worker has risen to the challenge and created the app Backpicker, to link farmers with seasonal workers and help with labour shortages in the produce industry.

The Queensland Produce Industry is still thriving, and with the help of the refrigerated and general road freight industry will continue to supply fresh fruit and vegetables despite these new challenges.

Do you need fresh produce transported? Cannon Logistics is a full-service refrigerated transport company servicing Queensland and Northern NSW. Contact our friendly team to get your goods from A to B in top condition.
---