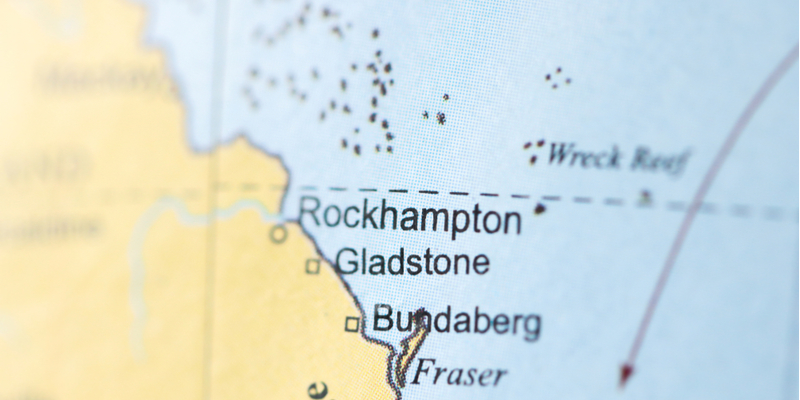 The Top Places To Eat In Rockhampton For Vegetarians
In this post, we explore where to eat in Rockhampton and feature 3 local restaurants foodies are flocking to for delicious and healthy fruit and veg options.
Want to know which of Rockhampton's restaurants have the best fruit and veg options? 
Where to eat in Rockhampton
Headricks Lane is a café, bar, and microbrewery as well as formal and casual dining restaurant all rolled into one. It's located along East Street. It has a grand facade resembling a palace or luxury hotel, but it has a modern interior with minimalist furnishings. The juxtaposition make it an ideal place to enjoy a morning cup of coffee or have a party with friends or family.
Headricks Lane has 3 menus: the Breakfast Menu, the Brewery Menu and the Laneway Menu. All of these are focused on quality produce and seasonal ingredients. Our favorite fruit and veg options from these are the Ancient Grains & Greens from the Breakfast Menu, the Beetroot and Goats Cheese Arancini from the Brewery Menu and the Yoghurt Panna Cotta from the Laneway Menu. A medley of kale, spinach, freekeh, seeds, Jerusalem artichokes, grilled halloumi, poached eggs and cultured yoghurt, the Ancient Grains & Greens is a tasty dish that provides your needed daily helping of healthy greens. The Beetroot and Goats Cheese, or Feta Cheese, Arancini are rice balls stuffed with naturally sweet beetroot, tangy feta cheese, nutty Parmesan cheese and vino cotto, or cooked wine. This light and healthy but delightful meal is sure to satisfy dieters and regular diners alike. The Yoghurt Panna Cotta comes with local honey, baklava, rosewater sorbet and crushed pistachios, which make it a perfect end to any meal.
Café Bliss is located along Bolsover Street, across the Pilbara Theatre. It's known for having a nice atmosphere, great service and several tasty vegetarian- or vegan-friendly options.
Café Bliss' menu is divided into Breakfast, Lunch and Night. Our picks from it are the Exotic Mushrooms on Sourdough from the Breakfast section, the Congo Gnocchi from the Lunch section and the Tempura Zucchini Flowers from the Night section. The Exotic Mushrooms on Sourdough is a collection of exotic mushrooms fried in truffle oil and topped with feta cheese and baby spinach on grilled sourdough. It will be great as a snack or eaten for brunch or lunch. The Congo Gnocchi is a dish of house-rolled gnocchi made of purple Congo potatoes served with poached pears, toasted walnuts and brie sauce. If you're hankering for a simple and healthy but indulgent treat, this will be perfect for you. The Tempura Zucchini Flowers are battered and deep-fried zucchini flowers stuffed with sun-dried tomatoes and Persian feta cheese served with tomato and oregano salad. Those looking for an adventurous and satisfying meal will love this. For dessert, we highly recommend the Strawberry Panna Cotta from the Breakfast section.
Miss India
Miss India is an Indian fast food restaurant along Cambridge Street that's well-known for having plenty of vegetarian options at reasonable prices. If we had to choose, we'd go for their vegetable korma and vegetable samosas. Vegetable korma is an assortment of fresh vegetables in a sweet and creamy cashew-based curry sauce. Known for being great value for money, a large serve is only around $12.95 and 2 vegetable samosas cost just $4.00. If you'd also like to have dessert, go for the gulab jamum. These are soft, donut-like dumplings served in syrup.

Yum! We hope you enjoy these delicious vegetarian options in Rockhampton.
Looking for refrigerated freight transport in Rockhampton? Get in touch with us today!
---