Why a Good Logistics Company Matters
Freight logistics is an industry that is necessary for many businesses to succeed and receive items that are imperative to their brand.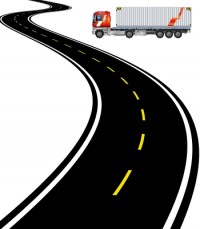 What this means is plenty of people look to logistics companies to handle their products and deliver them safely and on time. That's why a good logistics company matters.
Here at Cannon Logistics, we believe in proper practices, efficient service, and affordable services. Be sure that you're ticking off this checklist the next time you're choosing a logistics company to deal with.
1. Good history
Never go with a logistics company without first ensuring they have a good service history. No matter how new the company, there will always be some information out there on them. Even if they haven't had enough customers to vouch for them, check to see if their company complies with regulatory guidelines.
2. Knowledge
A knowledgeable logistics company is typically a good logistics company. Because the entire success of such companies rely upon efficiency and intact delivery, the ones who can prove they understand these areas of the industry are more likely going to be an ideal company than the one who can't clearly explain what their logistic company does.
3. Strong customer service
Here at Cannon Logistics, we always work towards customer satisfaction along with cost effective logistic services and premium work practices. Along with being the recipient of the Freight Smart grant, we are always improving our services. As customer, you should expect this from us and from all logistics companies.
In the end, a good logistics company matters because your cargo matters. It comes down to protection of your goods and the efficient delivery of them. Never fall into a trap. Do your research, choose the right provider, and see how it benefits you.
If you have any queries, call us on (07) 3396 8833 or contact us.
* Image source: Idea go / FreeDigitalPhotos.net
---