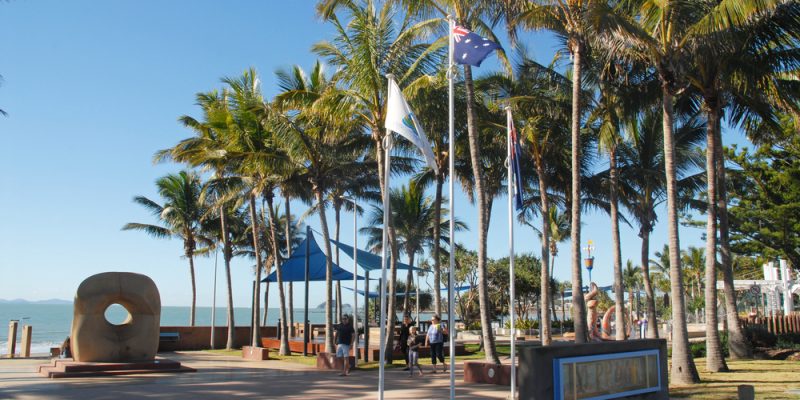 Fresh Produce To Find In Yeppoon
Located in the heart of the Capricorn Coast and Southern Great Barrier Reef, Yeppoon is growing into a holiday and cultural hub. The area is also known for its wonderful produce – from premium, export quality beef to exotic, tropical fruits. Refrigerated transport helps to distribute this fresh produce to the rest of the state and makes sure it stays in peak, fresh condition.
Fruit & Veggies
Grab a basket and head to the local Yeppoon Community Market or the Fig Tree Creek Market where you can check out the fresh mangoes and avocados available or perhaps meander lazily through the fields of Pure Gold Pineapples nearby. Yeppoon is also known for its apples and strawberries that are commonly exported out of the area to supermarkets all over the state.
Meat & Seafood
Heard of the infamous Banana Station Beef? Head to Waterline Restaurant, which believes in a truly 'paddock to table' experience. Try their signature dishes like 'Beef Tataki' or their 'Low and Slow Beef Tongue' with criolla salsa, brioche and tomatillo fluid gels.
Yeppoon's most notable seafood source is from Keppel Bay (the region off the coast of Yeppoon), proving that the area truly is a 'surf and turf' lovers dream. Keppel Bay is home to many award-winning seafood restaurants and cafes and it's famous marina.
Refrigerated Transport Yeppoon
At Cannon Logistics, we provide our General Road Freight, Refrigerated Transport, and Cold and Dry storage services across Queensland and in northern NSW. Whether you wish to sample wonderful produce or want to source quality, locally grown meats and produce to transport locally or nationally, then Yeppoon may be the place for you.
If you're looking for refrigerated transport services in Yeppoon or the surrounding region, get in touch with us today.
---