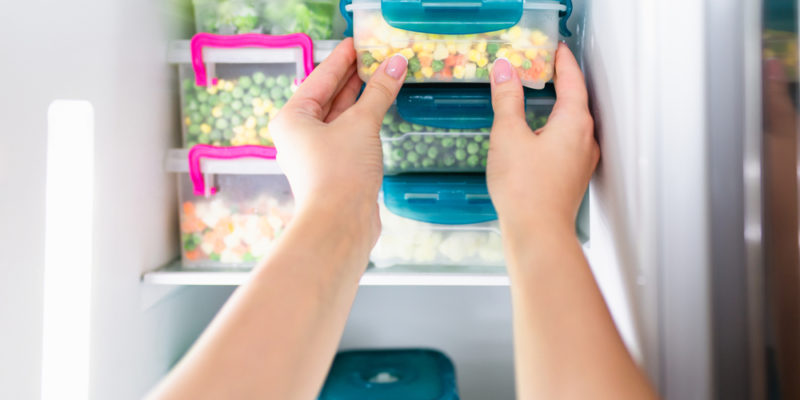 10 Foods You Didn't Know You Could Freeze
In the summer heat, fresh foods can perish faster than we expect. Whether it's your fruit going off or your bread going mouldy from the humidity, it can be tricky to keep things in their best condition.
The simple solution is refrigeration or freezing. There's a wide range of foods that are suitable for freezing. This is the best way to extend your food's shelf life.
In this blog, we'll share 10 foods you didn't know you could freeze to make taking care of your food easier.
Avocado
Avocados can go brown quickly in hot weather. The good news is that you can freeze them. To freeze it, you need to wash it, cut it, peel it, remove the stone, and place it in a zip-lock bag. This is a handy way to preserve avo for your favourite Mexican dish.
Bananas
Bananas can go brown or overripe quickly if left on the bench. They are easy to freeze, and once thawed, can be used in baking and cooking. Think banana bread, muffins, or smoothies.
Potatoes
Yes, you can freeze potatoes! First, peel the skin and boil them for five minutes. Then place them in a bowl of cold water to cool for ten minutes, before placing them into containers in the freezer.
Lemons
Frozen lemons can be useful for baking slices and muffins, or using in smoothies and desserts. They don't lose their flavour when frozen, and can be kept for much longer than if fresh.
Herbs
Herbs don't have a very long shelf-life, so freezing them is the best way to preserve them. You can freeze herbs in bunches in plastic bags. Then defrost, chop them up and add them to your meal.
Mushrooms
Frozen mushrooms can be handy for adding to pizzas and casseroles. Chop them up and toss them in melted butter before freezing.
Cheese
Cheese can be frozen too. It's easiest if you grate or slice it first, and then freeze. When you want to eat it, leave it in the fridge to defrost for a day.
Yoghurt
If your yoghurt is close to its use-by-date, you can freeze it. Frozen yoghurt tastes great straight from the freezer, and is perfect as a healthier option for desserts.
Milk
Did you know you can freeze milk? If it's near its expiry date, then put it in the freezer. You can either leave it in the bottle or pour it into smaller containers. Thaw it in the fridge overnight when you want to drink it.
Cooked Pasta
If you cook too much pasta, you can always freeze it for later. This is a great way to stop leftovers from being wasted. Simply defrost it in the fridge when you want to eat it.
Now that you know 10 more foods you can freeze, it should be easier to make your food last this summer.
Need To Transport Your Fresh or Frozen Produce?
If you are a farmer, packager or grocery store, you'll need a transport company to get your fresh produce to where it needs to go and deliver it in the best condition.
At Cannon, we have 25 years of experience in specialised refrigerated transport and warehousing.
Our modern fleet of prime movers and trailers are enhanced by the latest in temperature humidity control technology. Our expert drivers can deliver your products with confidence.
Talk to our friendly team about all your refrigerated transport needs today!
---