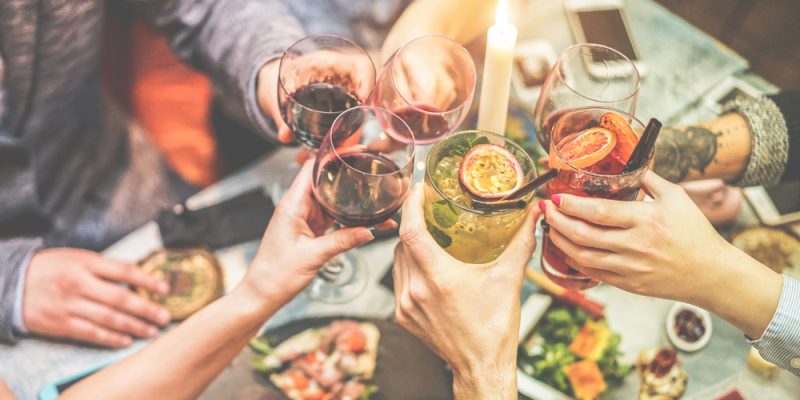 3 Upcoming Food & Wine Events in Queensland
Here at Cannon Logistics, we not only help move fresh produce and goods across Queensland and Northern New South Wales, but we also have a passion for the food and produce we transport and the enjoyment people have of the end product. In this post, we share 3 upcoming Food & Wine Festivals that showcase the best that Queensland has to offer.

The Curated Plate, 8 – 11 August
This new four-day food festival will be held for the first time on August 8 to 11, 2019 in Maroochydore on the Sunshine Coast. It celebrates Chefs and the Producers, combining the Sunshine Coast's finest produce and the world's best chefs. The Curated Plate has an exciting program bursting with exclusive culinary events that will span the region, bringing to life the unique local artisan culture. It will be held again next year on the same dates.
Palm Cove Reef Feast, 4 – 6 October
Another four-day event to look for is in beautiful Palm Cove. This tropic-inspired event includes Home Brew and Craft Beer awards, fashion and the 'Wayne Lapthorpe Memorial Cup' Golf Day. The main event showcases the relaxed lifestyle of TNQ (Tropical North Queensland) and also demonstrates why Palm Cove is home to award-winning restaurants by showing off their local produce at its best. Alongside this, be entertained by top-class acts performing over two days of the festival. Other events will accompany these main events, you can read more on their website.
Dr Who Murder in the Marketplace Dinner, 19 October
Unlike the other entries in this shortlist, this isn't a free event but you can see why. For $99 you get a delicious four-course dinner including dessert. Located in Wongawallan, Queensland (near Upper Coomera & Helensavale) it's the perfect October treat. Have you ever played a 'Dinner Murder Mystery'? Well, this event takes it to another level. Join the "Doctor" on a night of blackmail and corruption as you witness someone getting murdered. If it wasn't you then who did it? This specially designed murder mystery night with dinner is great fun for all ages. Arrival is 6 pm for a four-course dinner and inclusion to the mystery game. 
Looking for refrigerated transport on the Sunshine Coast or beyond? Get in touch with Cannon Logistics today.
---