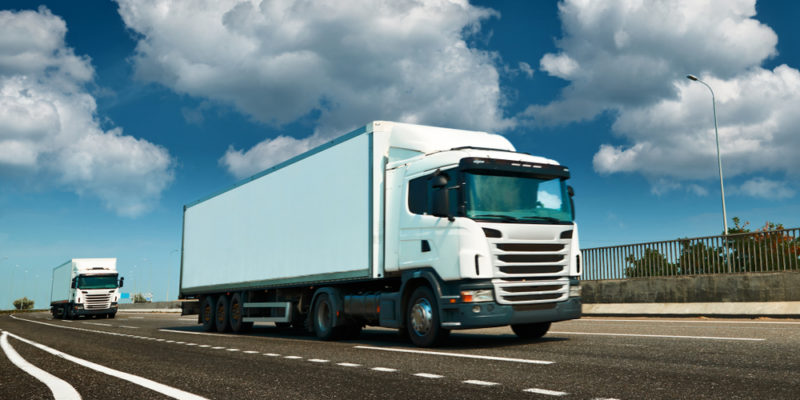 3 Challenges in Logistics And How to Overcome Them
The logistics industry in Australia has faced many challenges in the past year, due to natural disasters like floods, economic recessions, and the COVID-19 pandemic. However, there are some issues that occur again and again, year after year.
In this blog, we're sharing the top 3 challenges that the logistics industry faces for 2023 and some ideas of how to overcome them. 
Delivery delays
A second major challenge for logistics providers is delivery delays. These can be caused by traffic, road conditions, extreme weather, and long delivery routes. Delays have also been caused in the past by COVID-19 lockdowns, restrictions, and border closures. Here are some common issues that can lead to delays:
Unoptimised routes 
Time spent waiting, unloading, and reloading freight at terminals
Local traffic and wait times at borders
Unplanned repair and maintenance schedules of trucks and freight transportation vehicles 
Damaged or lost freight 
The best way to avoid delays is to plan out your routes ahead of time and have a backup plan in case something unexpected happens. It's also a good idea to invest in technology so that you can easily keep track of all your vehicles. 
Meeting consumer demand
Today's customers expect fast (and free) delivery. Faster freight shipping has become the norm, due to the 'Amazon' effect. Customers now expect a speed and efficiency far beyond that of traditional freight shipping expectations. You'll be failing to meet customer expectations if you:
Lack visibility/tracking on freight
Ship freight via slow, inefficient routes
Deliver damaged freight
Fail to communicate realistic expectations
To mitigate this issue, make sure that you always communicate clearly with your customers. Let them know how long their delivery will take and update them if anything changes. 
Keeping up with latest technology
A final challenge that logistics companies face is keeping up with the latest technology. This can be an issue that holds companies back from sustained growth. Companies may fail to adapt to new technologies due to:
Fear of higher costs
Reluctance to switch platforms
Resistance to change
Lack of time/ resources 
However, adopting new technologies could give your logistics company a competitive edge. It could help you get ahead of the crowd, so it's worth taking the time and effort to investigate it. New logistics technology can help you to iron out recurring supply chain issues and streamline your company. 
Looking for a reliable logistics company? 
At Cannon, we have 25 years of experience in specialised refrigerated transport and warehousing. 
Our modern fleet of prime movers and trailers are enhanced by the latest in temperature humidity control technology. Our expert drivers can deliver your products with confidence.
Talk to our friendly team about all your refrigerated transport needs today!
---