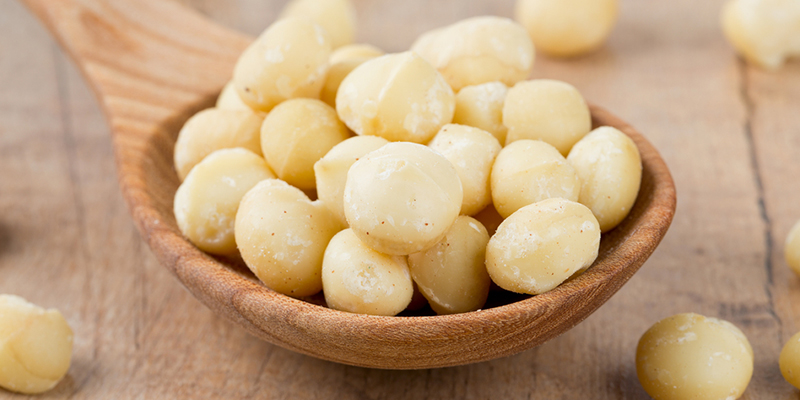 5 Ingredients special to Queensland
Living in Queensland means being exposed to a wide variety of fresh produce – from tropical fruit to handcrafted cheeses to your more adventurous outback tucker, there is a lot to sample. As specialists in logistics and road freight through Queensland and Northern New South Wales, we've come across some wonderful produce that this region has to offer. In this post, we share 5 ingredients special to Queensland. These regional favourites aren't just popular in our state but nationwide and are even internationally recognised.
Macadamias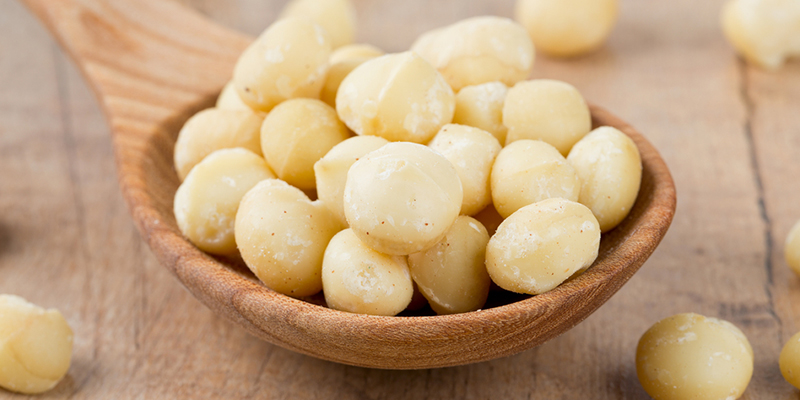 Queensland is known for their native macadamia nuts which are found in all kinds of recipes for desserts, mains and salads. Any list of Australian native foods is incomplete without the mention of the crunchy, buttery macadamia. This nut is delicious eaten raw, salted, roasted, or ground into a nut butter, or in another tempting form – encased in dark chocolate! Macadamia oil is also prized for its healthiness, its high smoke point and sweet flavour. Southeast Queensland is best known for growing macadamia trees, as the crop flourishes in a subtropical climate. While they can be grown also in other conditions, they originate from here in Australia. Check out Nutworks or Suncoast Gold Macadamia Nuts to find out more about our state favourite nut!
Moreton Bay Bugs (Bay Lobster)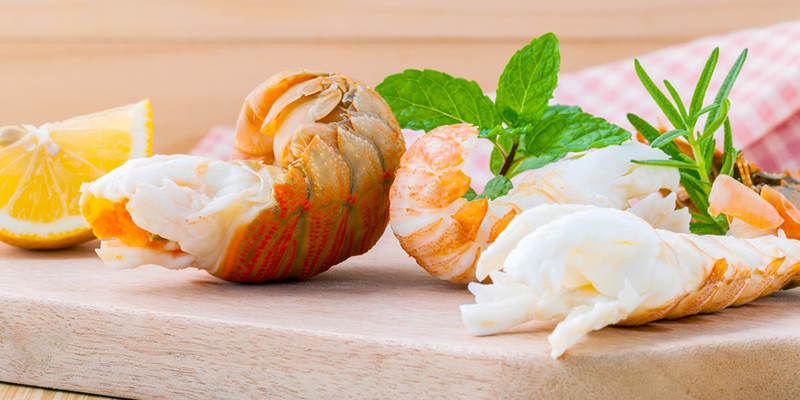 Seafood is supreme in Queensland and one very special ingredient found only in Queensland is Moreton Bay Bugs. The meat of bugs, found only in the tail, has a medium-to-strong flavour. They can be bought as frozen meat or whole, to be eaten on their own as an appetizer, or as part of a main dish. They are best prepared by poaching, steaming, barbecuing or grilling. To prevent discolouration of the flesh, sprinkle with a little lemon or lime. Visit Queensland Catch for more info or if you're looking to source some, go to Richard Brothers Seafoods in Geebung.
Bundaberg Rum
Queensland is the home to Bundaberg Rum, a sweet rum brewed with local sugar cane. Bundaberg Rum originated because the local sugar mills had a problem with what to do with the waste molasses after the sugar was extracted (it was rather heavy and difficult to transport and the costs of converting it to stock feed were rarely worth the effort). This caused sugar men to first began to think of the profits that could be made from distilling instead and thus began the start of Bundaberg rum. The Bundaberg Distilling Company began its operations in 1888, with the first rum being produced in 1889 (pausing between 1907 and 1914, and 1936 to 1939, due to factory fires). In 2000, Bundaberg rum was bought by British company, Diageo, and while a big part of operations was moved from Bundaberg Queensland to Huntington (a western suburb in Sydney) premium products such as the Master Distillers Collection, continue to be bottled in Bundaberg Queensland. Want to learn more about this iconic rum that originated in Queensland? Have a look at their official website here.
Finger Lime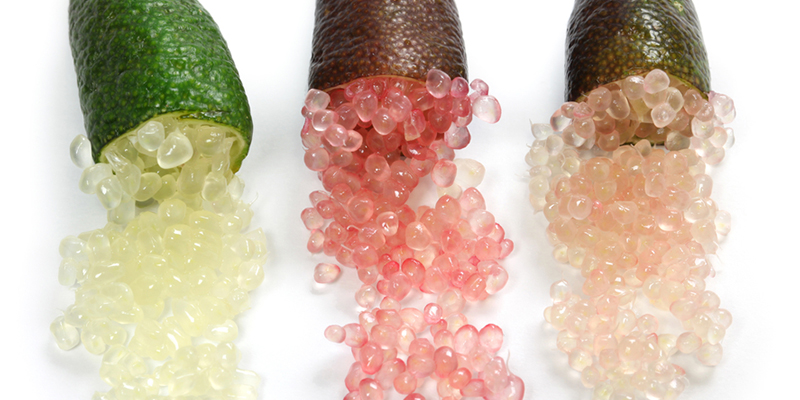 Ever wished there was a natural alternative to those addictive popping candies? Well, look no further than Southeast Queensland! If you haven't heard of Finger Lime you have got to try it. They have an elongated external form with delicate pink beads inside and are famous for the way the citrusy vesicles burst with flavour inside your mouth. They're a fantastic accompaniment to just about any dish, most especially seafood. Finger Lime trees can grow up to 10m, their fruits have a thin skin that ranges in colour from green, yellow, red, purple to even a black. The oil cells on the rind are small giving the fruit a great glossy appearance. Juice vesicles are compressed and burst out (staying in one piece) when the skin of the fruit is cut, enabling them to be used in creative ways. They can be used in chutneys, jams, marmalades, savoury sauces and refreshing drinks. Lime Caviar have their own facebook page too for further reading.
Lemon Myrtle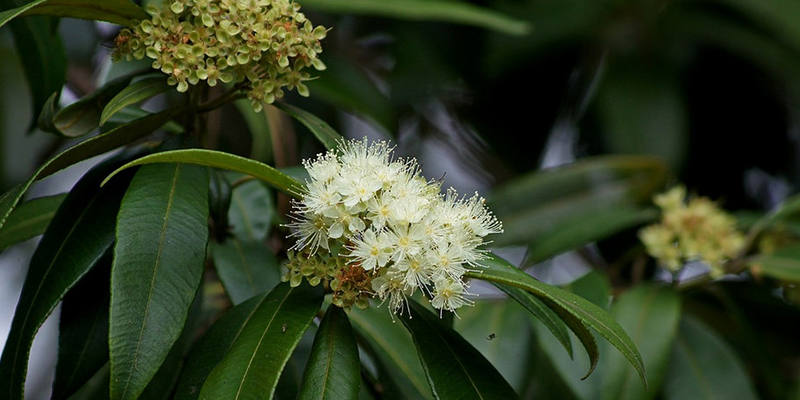 Known for its sweet, citrusy aroma and taste — it's even more 'lemony' than lemon oil — the lemon myrtle tree grows all along the Queensland coast (Cairns, Mackay, Townsville, Sunshine Coast are most popular distribution centres to name a few). Lemon myrtle oil is found in a wide variety of products ranging from soaps and shampoos, to lip balm and air-fresheners, while the leaves can be used to add a fresh lemon flavour to any dish. See Australian Native Lemon Myrtle Farms or Lemon Myrtle to read more.
---