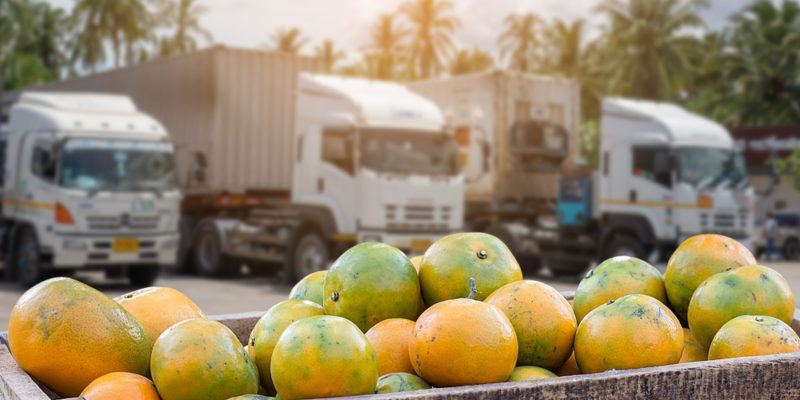 5 Need-To-Know Aspects of Transporting Temperature Sensitive Products
Refrigerated transport is vital to getting temperature sensitive goods to where they need to be.
However, transporting these products is more than simply driving them there.
In Australia, the requirements for transporting temperature sensitive goods are outlined in the Food Cold Chain Logistics Guidelines. This is how refrigerated freight workers ensure food and product safety is not compromised when delivering these types of items. 
In this article, we have a look at the 'need-to-know' aspects of refrigerated transport…
Only Transport Certain Goods Together
There are strict guidelines on what can and can't be couriered together and a good freight company will be across these.
For example, meat and fish cannot be transported in the same container. Additionally, medical goods and most pharmaceuticals must be transported alone.
Record Keeping Is Essential
It is incredibly important that distributors keep records of the temperature that the food was given to them, while it was in transit, and after delivery.
This is essential for a few reasons:
It is part of the mandatory food safety plan requirements for food businesses (failure to comply can be a criminal offence)
Independent auditors use records to ensure compliance
Logs are useful to have when things do go wrong
It is the most effective way to ensure spoilage does not occur throughout the Cold Chain
The 'Never Warmer Than' Rule
All refrigerated freight and logistics companies are required to abide by the 'never warmer than' rule.
The rule is simple: chilled foods must never be warmer than 5 degrees Celsius and frozen foods must never be warmer than -18 degrees celsius.
This includes during storage, transport and handling… every step of the Cold Chain.
Image: https://afccc.org.au/cold-chain/
It's Important Not To Break The Cold Chain
Similar to the 'never warmer than' rule, it is important that products do not remain out of refrigeration for longer than a certain time, from manufacturer to consumer.
There are a few different requirements for types of temperature sensitive products, as outlined in the Cold Chain Guidelines but the idea is simple: avoid breaking the cold chain.
For more information, check out our blog on What Temperature Ranges Are Required For Frozen And Chilled Products.
Maintenance Is Key
When using refrigerated transport to deliver temperature sensitive goods, a mechanical failure can mean that the entire delivery is a write-off.
Maintenance of the vehicles transporting these goods is essential. This means that efficient defrost cycles should be established and undertaken after delivery, and any seal on doors and windows should be checked to ensure everything is functioning smoothly.
At Cannon Logistics, we know the importance of effective and thorough refrigerated transport. If you are looking to transport any temperature sensitive goods, we're the ones you can trust.
Contact us today.
---