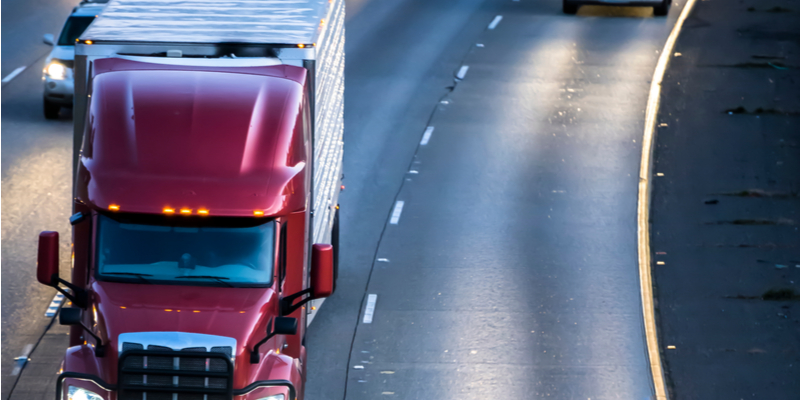 5 Questions You Need To Ask Your Refrigerated Transport Company
In this blog, we explore the important questions you should be asking your refrigerated transport company.
These questions will help you understand the difference between choosing any freight company and a professional refrigerated transport company.
1. What modes of transport are used?
Never assume that just because you're hiring a trucking company that all your refrigerated goods will be transported on a truck…
Take time to ask prospective service providers about the modes of transport they use, so you know what to expect whenever you have a refrigerated batch of goods to deliver somewhere.
2. What kind of transportation protection is available?
If you're going to hire help from a third party to transport your refrigerated goods, you should feel comfortable knowing that everything will get to its destination cold and fresh.
If not, your business could be looking at a loss that sets your profit margins back for the quarter if not the entire year.
3. Do they do humidity control as well as temperature control?
A cold storage area usually has less humidity than a warmer space, but this doesn't mean that a refrigerated transport will necessarily have controlled humidity levels…
When choosing a company ask about their temperatures in the back as well as the humidity levels. This can ensure your materials are fully protected from external weather conditions.
4. Ask if it's better that your material have its own truckload
While a refrigerated vehicle will have temperature controls for the back, there are some items that are better shipped on their own to ensure the temperature is not affected by other products.
For example, ice cream, ice, frozen syrups, foods like whipped cream, and other items like these need to stay at a very controlled temperature so they don't get damaged or melt in the least during transport.
5. Take note if you need food-grade surfaces
Refrigerated transport doesn't always mean built-in food-grade surfaces, which can be a legal requirement if you're shipping foodstuffs of any sort. This can be true even if the items are frozen.
If you need antibacterial surfaces or a cargo area that is sealed or constructed in a particular way, be sure you ask about this when choosing refrigerated transport. This will ensure that you are not only compliant with the law, but your materials and products are safe from any type of issues during shipping.
If you need a professional Brisbane based refrigerated transport company to ship goods within Queensland and Northern NSW? Get in touch with our friendly team here at Cannon Logistics.
---