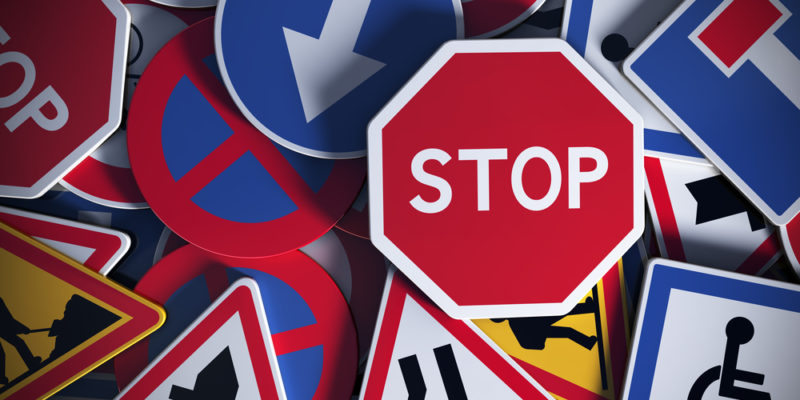 5 Road Rules Most Of Us Don't Know Exist in Australia
As a truck driver, you have a huge responsibility to deliver your goods on time, whilst operating your truck safely and following all the road regulations.
It takes skill, practice and patience to become a professional truck driver. With all the added pressures of border closures and pandemic restrictions, truck driving has become a stressful occupation.
Whether you're travelling across states or just staying in Queensland, there may be some road rules you aren't aware of that could cause you some headaches. To make things easier, we're going to share 5 road rules most of us don't know exist in Australia. 
Only beep to warn others: As a truck driver, there can be many situations on the road where it's tempting to use your horn on annoying road users. However, the only time you should really be using your horn is to warn other drivers of a dangerous situation. If you're found to be using your horn incorrectly, you can face fines of $50 in WA, $66 in Queensland, $161.19 in Victoria, $337 in NSW. So, before you beep, think about whether it's the right situation.

Keep your vehicle locked at all times: It's important to ensure your truck is always locked properly and that the windows are wound up. This is not just for security, you could also be fined for leaving your vehicle unlocked if you are more than 3m away. Fines can be $40 in Queensland and $117 in Victoria.

Keep your arms inside your truck: It may sound silly, but, waving goodbye to your friends or leaning your arm out the window on a hot day, is actually illegal. In most states of Australia, you are required to keep all your limbs inside the vehicle. This includes passengers too. In Victoria, you could be fined $141, and $298 in Queensland.

Don't splash pedestrians: If you're driving your truck in NSW and accidentally splash mud on a pedestrian waiting for a bus, you could be fined $165. So, avoid those puddles.

Mind your potatoes: This is the strangest one of all. In Western Australia, you can't transport over 50kg of potatoes in your car unless you're a member of a "Potato Corporation". This law arose out of the Great Depression and World War II to help regulate food. If you break it once, you could be fined $2500, and if you do it a second time, $5000!
Keep these strange rules in mind to ensure you have a great experience driving your truck across our country. If you're looking for an easier way to transport your goods, turn to Cannon.
Looking For A Reliable Logistics Company?
At Cannon, we have 25 years of experience in specialised refrigerated transport and warehousing. We have a modern fleet of prime movers and trailers which are enhanced by the latest in temperature humidity control technology. Our expert drivers can deliver your products with confidence.
Talk to our friendly team about all your transport needs today!
---