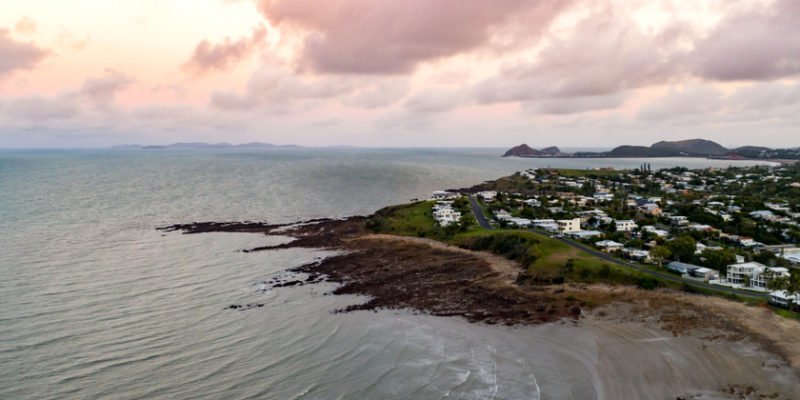 5 Things You Must Do If You're Visiting Yeppoon
If ever you find yourself smack bang in the middle of the Capricorn Coast, Queensland, well you're in for a treat…. You're in the seaside town of Yeppoon.
At Cannon Logistics, we're the go to refrigerated transport service in Yeppoon and we're well aware of what a great holiday destination it is!
In this article, we share 5 things you must do when you visit Yeppoon
It's Beachtime!
Yeppoon is home to some of Queensland's best beaches – and there's no need to fight over towel space – you're certainly going to want to stay here as long as you can. Welcome to the peaceful and relaxed surroundings of the local beach, offering stunning views of the ocean and coastline.
There are a number of free BBQs waiting by the beachside for you to use at your leisure. So why not make a day of it and treat yourself to a BBQ and a picnic.
There's a nearby town called Byfield and it's just 40 minutes away by car. Step into another world and see the spectacular rainforest this area has on offer. You can spend the day exploring the many rainforest walks and enjoy the lovely cafe in town. 
Explore the Mill Gallery
Right next door to Yeppoon's main street is the special Mill Gallery where you can browse the gallery along with the gift shop, showcasing everything from pottery to watercolour. It's a must see for art lovers.
To continue shopping, don't miss out on the weekly markets
Every Saturday from 6 till 10am Yeppoon holds its Weekly Markets. Here you'll find all local treasures and the best produce from this great little community. 
Then finally, you must visit the Anzac Memorial at Emu Park
Not far from Yeppoon is Emu Park. A short walkway leads to the Anzac Memorial – best seen at dawn when the rising sun lights up the area. Designed by a local artist, it's truly a wonderful site to see.
These are just 5 things that are must see when in Yeppoon, contact the Capricornia Coast Tourist Centre office for more ideas.
---