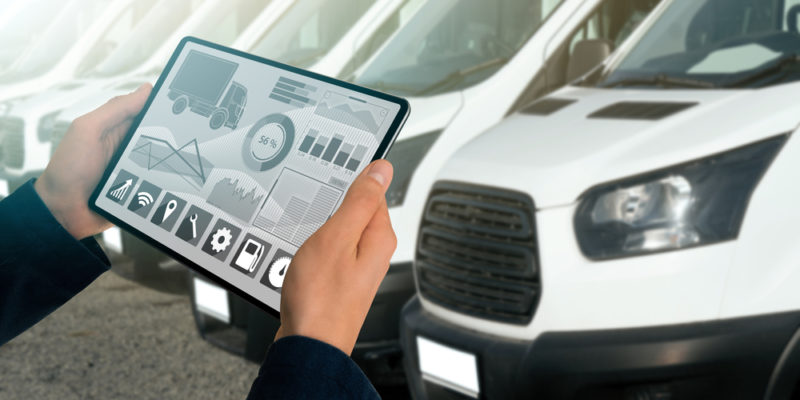 5 Ways to Improve Transport Fleet Efficiency
If you're running a transport company, then you'll be looking for ways to improve your speed and to reduce costs. The simple answer is through making your transport fleet more efficient.
Fleet efficiency is about optimising every aspect of your fleet, from vehicles, trailers, containers, drivers, and even your office staff. With an efficient fleet, you can maximise your company's profitability and better serve your customers.
Fleet efficiency doesn't have to be a long term goal that you'll reach someday. In this blog, we're providing you with 5 practical steps so that you can start improving your fleet's efficiency now.
Monitor your team
The first step is to always be aware of where your drivers, trucks, containers and trailers are, and how well they are performing. It's important to be monitoring your fleet to identify any weaknesses and find ways to improve. Ask yourself:
Where are they?
What are they doing?
Is there empty space available?
Does your driver have enough time left?
Optimise delivery routes
Next, you'll want to optimise your delivery routes so that drivers can reach their destinations quickly and efficiently. Plan out the fastest route, taking into consideration traffic, tolls, and roadworks. This will also help you to save money on fuel.
Conduct regular maintenance
Regularly maintaining your vehicles is important to keep them performing at their best. This will help to prevent unnecessary breakdowns and delays. By keeping your vehicles in optimal condition, you will prevent costly repairs later down the track. It also helps to provide your driver with a safe working environment.
Give feedback to drivers
Your drivers are the power behind your fleet. Ensure that you give them adequate training and that you monitor their behaviour. Take the time to give them feedback on their driving style and help them find ways to improve. This will help to ensure greater efficiency and safety.
Communicate clearly
The final step is to ensure that you have open and direct communication between your drivers, office staff, and customers. This helps you to be proactive and respond better if a conflict arises. It also helps to avoid unnecessary delays or mishaps, like goods being delivered to the wrong location or at the wrong temperature. Communication is key for ensuring that your daily operations run smoothly and efficiently. 
Looking for a reliable logistics company?
At Cannon, we have 25 years of experience in specialised refrigerated transport and warehousing.
Our modern fleet of prime movers and trailers are enhanced by the latest in temperature humidity control technology. Our expert drivers can deliver your products with confidence.
Talk to our friendly team about all your refrigerated transport needs today!
---