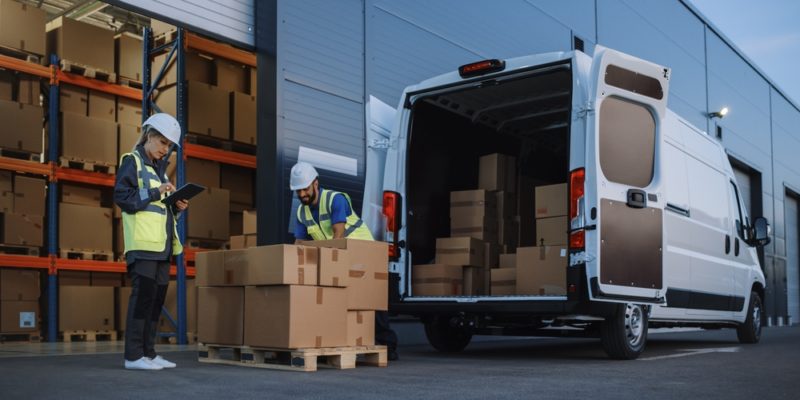 5 Ways to Reduce Shipping Costs
If you're running a transport company, then you'll know that optimising your supply chain is one of the best ways to reduce your costs.
An optimised supply chain also helps to better serve your customers, as it gets their products to them in a more timely and efficient manner.
Issues like high inflation, fuel prices, and decreased customer demand mean that shipping is becoming more expensive. In this blog, we're sharing our top tips on how you can reduce your shipping costs and streamline your business.
Reduce package dimensions
The first way to reduce shipping costs is to be more efficient when packaging your load. If you're sending products in a package that's way too big, then you're paying for empty space. Instead, reduce your package dimensions so that you can fit more of them in each load.
Also, if you send products in their original packaging, then you won't need any extra cardboard, paper, or bubble wrap, which will help reduce your packaging costs. This also helps you be more sustainable.
Optimise your route
Distance is a major factor in shipping costs. Whether your drivers are doing repeated short trips or long-distances, the costs of fuel, vehicle maintenance, and tolls can quickly add up. One way to reduce this cost is to optimise your delivery routes. Take the time to plan out your deliveries to find the most direct route. If you have multiple orders, then optimising your route can help you to be more efficient.
Extend delivery window
Having a longer delivery window can give you more flexibility, allowing you time to plan your route more efficiently and economically. This can help you to reduce your shipping costs. Although a tight delivery window may please your customers, it can also frustrate them if there are delays. With a longer delivery window, your customers won't be asking where their orders are, and so will likely have a more positive view of your company.
Compare carrier rates
Another way to save money is to shop around. Take the time to compare carrier rates before you decide which is best for you. Ask them about their policies, like whether they offer lower rates or guaranteed delivery times. Choosing the right partners for your supply chain can help you to be more efficient and better serve your customers.
Adjust product pricing
Our final tip is to adjust your product pricing to reflect your shipping costs. This makes it easier for you to cover any additional expenses in your supply chain. It simplifies the pricing for your customers, and means you can offer free shipping. However, a sudden price hike can deter your customers, so be careful to gradually increase your price to keep them loyal.
Looking for a reliable logistics company?
The best way to reduce shipping costs is to work with a reliable transport company. At Cannon, we have 25 years of experience in specialised refrigerated transport and warehousing.
Our modern fleet of prime movers and trailers are enhanced by the latest in temperature humidity control technology. Our expert drivers can deliver your products with confidence.
Talk to our friendly team about all your refrigerated transport needs today!
---