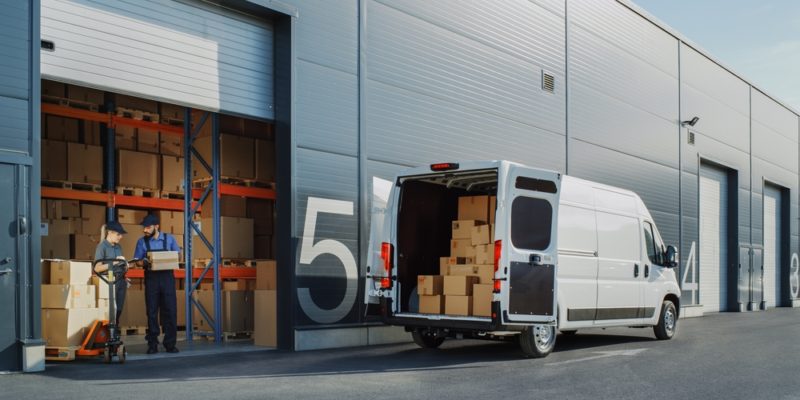 6 Factors that Influence Logistics Carrier Prices
If you're looking to get your goods transported by a logistics company or a carrier, then you'll need to know how much it's going to cost.
Whether you're considering a contract of just a single shipment, you'll want to understand how logistics carriers determine their prices.
Rates to haul freight are often set based on a host of factors such as freight mode, seasonality, and fuel costs. In this blog, we're explaining the 6 factors that influence logistics carrier prices, to make your decision easier. 
Mode
The freight mode that you choose will have a big impact on the price. When choosing to transport goods via the road, there are several options you can consider:
Truckload: This is when your load requires an entire truck's space. It's also used for sensitive or fragile goods. Generally, this is the most expensive option.

Less Than Truckload: This is for smaller loads, whose delivery isn't time-sensitive. It will be combined with other loads and delivered on a less-direct route.

Partial Truckload: This is for medium-sized loads, that are delivered in one straight shot. It's more direct, and so can cost more.

Shared Truckload: This is where two or more shippers share the space on a truck to transport freight via one optimized, multi-stop route. Loads travel on one truck with one driver all the way to their destination with no transloading. This results in fewer delays and less damage.
Season
The time of year that you choose to transport your goods is another important factor in determining their price. Shipping reaches its peak during the Christmas season and then the back-to-school sales in January. If you want to reduce your transport costs, avoid sending your goods during the peak season.
Distance
A third important factor in setting the price of your transport is the distance that your goods will travel. Think about the origin and destination of your goods, and how long it will take for delivery. Routes that involve long distances, rural areas, or involve multiple stops or transfers, will be more expensive.
Fuel
Fuel costs are another crucial factor to consider. Basically, the longer and more complex your route is, the more fuel it will take, and the more it will cost you. Carriers traveling shorter, optimized routes with fewer stops can lower the amount of fuel needed and haul loads more cost-effectively.
Weight
The weight of your load will also impact on its cost. Weight is one of the items used to determine an item's freight class. The freight class is a shipping industry standard that categorizes freight into groups to help determine the shipping cost.
Urgency
The final factor that influences the price of transporting your goods is its urgency. Faster shipments may increase customer satisfaction, but they also require extra effort and a dedicated truck space, which leads to higher costs. If you're trying to reduce your costs, then try having a flexible delivery timeline instead of rushing shipments.
Looking for a reliable logistics company?
At Cannon, we have 25 years of experience in specialised refrigerated transport and warehousing.
Our modern fleet of prime movers and trailers are enhanced by the latest in temperature humidity control technology. Our expert drivers can deliver your products with confidence.
Talk to our friendly team about all your refrigerated transport needs today!
---