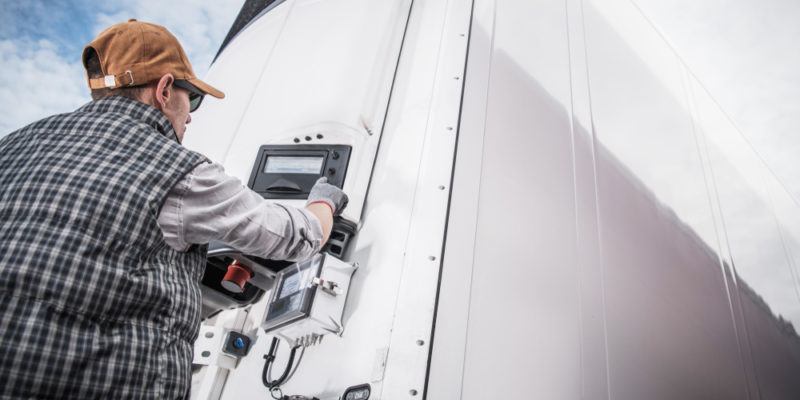 Air Vs Product Temperature in Refrigerated Transport: The Complete Guide
Maintaining the correct temperature during transport and distribution is critical for ensuring products arrive in a quality condition. Frozen and fresh products need to be monitored on their long journey from farm to fork.
Recording changes or fluctuations in temperature during transit can help identify where any issues may occur along the cold chain. There are two types of temperature loggers:
Air temperatures
Product temperatures
Product temp loggers use a probe to measure changes in product temperature, while air temp loggers measure the air near the product.
Loggers that continually upload time, temperatures and location of the product to the internet are preferable to ones that need to be obtained to retrieve the data (eg. a USB). Air temperature loggers are usually cheaper.
When Do You Measure Air Temperature?
There are a few reasons why you would measure the air temp rather than product. These include:
When you don't want to damage the product by inserting a probe
When cost is a major factor
During prolonged storage (where there is little difference between the air temp and product temp or there is little air movement)
When Do You Measure Product Temp?
The temperate of your products should be recorded:
To record product temps over short periods where there is a big difference between air and product temp (eg. for larger fruit like mango)
When all product in batch needs to be quickly cooled to a similar temp
If quarantine protocols (eg. cold disinfection against fruit fly) require the core flesh temperature to be recorded
When the packaging of a high respiration product restricts the transfer of heat from the product to the cold air
If you need any temperature sensitive product transported, the team at Cannon Logistics have your back. We'll have your goods to where they need to be quickly and in the best possible condition.
At Cannon Logistics, we are Queensland's refrigerated transport experts. For more information, contact the team today!
---