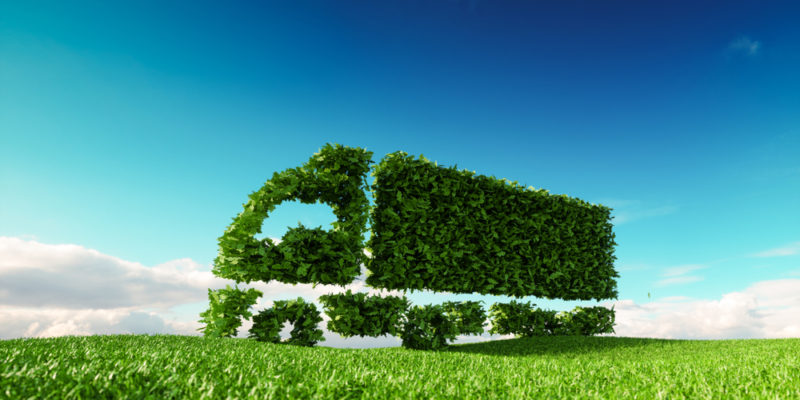 Benefits of Green Logistics
Eco-friendly transportation is the way of the future. It's not just an unrealistic ideal like it used to be, now it's becoming a top priority for businesses in the transport industry. 
Sustainability in logistics is important because the industry accounts for around 20% of global greenhouse gas emissions each year. Logistics businesses are making efforts to reduce fuel consumption, optimise usage of resources, and prioritise sustainability. 
If your business is not making an effort to be more sustainable, you will be left behind. Today's customers are becoming more aware of environmental issues, and are more likely to support a company if they feel it is being responsible for its impact on the environment. 
Now that we've discussed why logistics companies need to be more eco-friendly, let's look at the benefits of green logistics for you:
Benefits of Green Logistics for businesses
Reduces carbon footprint
Making your supply chain more sustainable can help you to reduce your carbon footprint. It can help you to assess your supply chain and identify any potentially harmful practices for the environment, and find ways to reduce these risks. It also helps you to adhere to international sustainability standards like ISO 14001 (the international standard for environmental management systems). 
Builds trust with customers
Sustainable supply chains can attract new customers to your business. It can establish corporate social responsibility, which helps to build trust with your customers. For example, if you can demonstrate that you are using recyclable or biodegradable packaging, this can help to reassure customers that you are taking proactive steps to care for the planet. 
Increases profitability
Although it may sound like adopting more sustainable practices would be expensive, it doesn't have to be. There are many low-cost, low-risk ways to make your supply chain greener. You can gradually implement small changes, with minimal risk to your business. Over time, going green can actually increase your profitability, so it's worth the investment.  
Looking for a reliable logistics company? 
At Cannon, we have 25 years of experience in specialised refrigerated transport and warehousing. 
Our modern fleet of prime movers and trailers are enhanced by the latest in temperature humidity control technology. Our expert drivers can deliver your products with confidence.
Talk to our friendly team about all your refrigerated transport needs today!
---