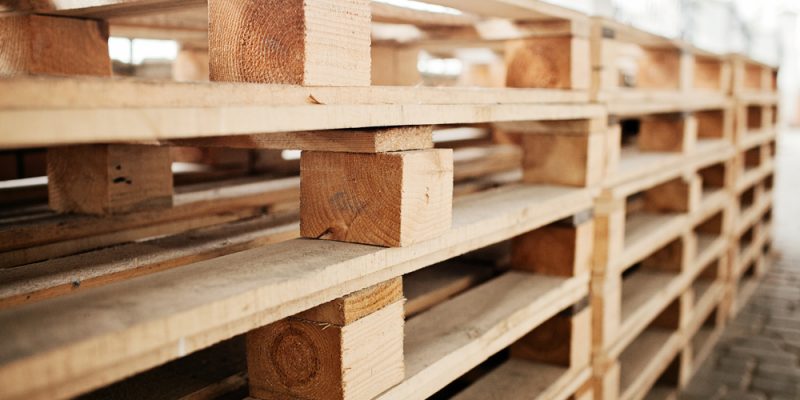 How To: The Best Ways To Pack Pallets
The humble pallet does a lot of work. They're the foundation for carrying everything from food to furniture all over the country. But despite all that hard work, they can often be an afterthought in the freight and logistics industry.
They may be the lowest cost consideration in the product lifecycle, but if you manage pallet systems effectively you can improve the efficiency of your supply chain and your business, which will save you money in the long run.
There are a few key things to remember about choosing and packing pallets.
Choosing the right pallet:
Make sure it's large enough to fit your shipment. You don't want anything overhanging the edges.
The pallet material should be sturdy enough to support your load.
Don't use pallets that are broken, cracked, or have protruding nails or spikes.
How to stack:
Stack larger, heavier items on the bottom of the pallet, and smaller, lighter items on top.
If you're stacking any cartons of products, make sure they can withstand stacking.
Securely seal cartons and items.
When stacking, align boxes in columns, corner to corner. That way you'll have the best packing strength.
Make sure items are stacked snugly against each other, with no room in between. Use enough dunnage so that they won't roll or move around on the pallet.
To control the weight on your pallets, use slip sheets on the bottom and then around every third layer. That way you can protect the items on the bottom and distribute weight across the pallet.
How to secure:
Make sure you strap your shipment to the pallet. Run the strap through the top and bottom deck boards on the pallet to secure it tightly.
If you're wrapping your shipment in plastic stretch wrap, make sure you start from the bottom on the pallet and work up, then overlap it by 50% to ensure it's tight.
If you twist plastic wrap like a rope, it will greatly increase the strength.
Use dust cover sheets or tarpaulins to protect the shipment from dust, dirt, and weather.
Do you have any good pallet packing methods? Let us know in the comments.
We've got you covered if you're looking for Refrigerated Transport in Yeppoon.
---