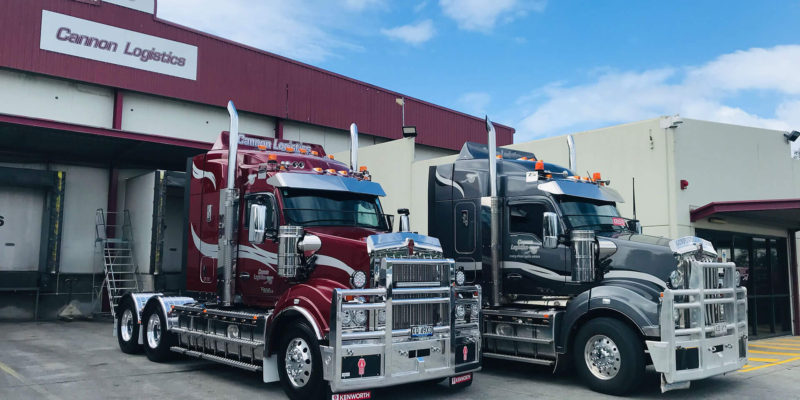 Cannon Logistics: Your Frequently Asked Questions Answered!
When it comes to the world of transport and logistics, it's easy to get lost in the jargon and complexities of the industry. 
Whether you're a farmer, store owner, or small business manager, if you're looking to hire a transport company such as Cannon, then chances are you have some questions. 
In this blog, we're sharing the answers to the top questions our customers ask to make things easier for you. 
What services do you offer?
At Cannon, we offer specialised logistics and road freight services to individuals and businesses across any industry. Our core offerings include:
Refrigerated transport

General road freight

Cold and dry storage

Freight solutions
What are your service areas?

We are a Brisbane-based company who provide services to customers throughout most of Queensland and coastal northern New South Wales. 
We provide services daily between Brisbane to Rockhampton/ Yeppoon and to Lismore. Further, we provide up to three times per week services to Mackay, Townsville, Cairns and west to Mt Isa (once per week only). All services that we provide are on a scheduled basis each week. 
Take a look at the map to get a clearer picture of our service areas. 
What advantages do you offer as a transport company?
At Cannon, our company is built on a solid foundation of customer relationships. We strive to create efficient logistics solutions for our customers. Here's what sets us apart from other transport companies in Brisbane:
Tailored solutions that meet our client's need and budget
Transparency, honesty, integrity, professionalism 
Utmost care in transporting your goods to ensure safety
How reliable are your vehicles and drivers? 
Our modern fleet of prime movers is equipped with the latest in temperature and humidity control technology to ensure the safety of your goods. With our vehicles, you can rest assured that your goods will arrive at their destination in optimum condition. 
We take the safety and responsibility of our drivers seriously. We ensure our drivers have access to the latest training and education in road safety. Our drivers also have access to health and lifestyle information to encourage better choices to be made on a daily basis to maintain a healthy life. Learn more on our website. 
What types of goods do you handle?
We transport all types of freight including general, freezer/chiller goods, oversize, heavy haulage, and bulk. Our vehicles are fitted with specialised refrigeration equipment to ensure the safety of your fresh and frozen goods. If you're unsure whether we can handle your load, then just talk to us! Let us find a freight solution for you. 
How much will it cost to transport my freight?
The cost of transporting your freight depends on:
Distance

Timeframe

Size of load 

Peak seasons 
Determining costs can be complex, so that's why we've put together this handy pricing guide to help! For more specific details on your job, contact us to arrange a quote. 
Why should I choose Cannon?
At Cannon, we have over 25 years of experience in specialised refrigerated transport and warehousing. 
We are backed by our Cannon Guarantee: if we do not keep a scheduled delivery or pickup that is due to Cannon's management or equipment, then the next service is provided to you at a discounted rate. 
Talk to us today!

---