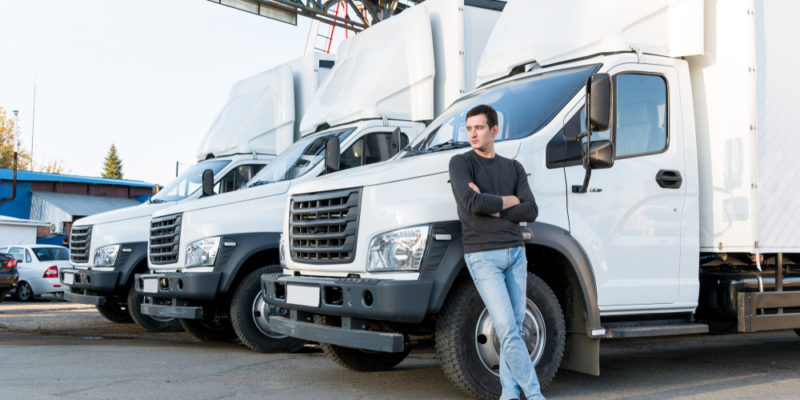 Cold Chain and Other Unusual Refrigerated Transport Terms
Refrigerated transport is a complex industry, which uses technical terminology to describe its processes. Whether you're new to refrigerated transport or just looking to brush up on your knowledge, this blog will help you understand some key terms.
Refrigerated Transport Glossary:
Blockchain: New logistics technology that tracks goods and improves traceability along the supply chain
Broker: Individual or company that communicates between another company that needs transport and the transport service provider
Cold Chain: The transportation of temperature-sensitive goods along a supply chain through refrigerated packaging
Commodity: Any product or commerce, including raw materials, grown and manufactured products
Dead-heading: The practice of operating a truck without cargo attached.

Detention/Demurrage: Charge by the carrier for excess use of their equipment (eg. taking too long to load or unload)

Dunnage: To prevent cargo moving or falling, operators place filler material such as foam padding, inflatable bags or wood into empty spaces.

Expedited: Getting the product from point a to point b faster than normal. This usually happens overnight.
Freight class: The category of freight is determined by its size, weight, value and difficulty to ship

Reefer: A trailer commonly used for transporting food or perishable goods. A reefer has insulated walls and self powered refrigeration unit.
With all this terminology, you can more easily understand freight bills, articles, and communications with those in the industry. If you need more advice or are looking to get your products delivered, turn to the experts at Cannon Logistics.

Looking for a reliable transport company?
At Cannon, we have 25 years of experience in specialised refrigerated transport and warehousing. Our modern fleet of prime movers and trailers are enhanced by the latest in temperature humidity control technology. Our expert drivers can deliver your products with confidence. Talk to our friendly team about all your refrigerated transport needs today!


---