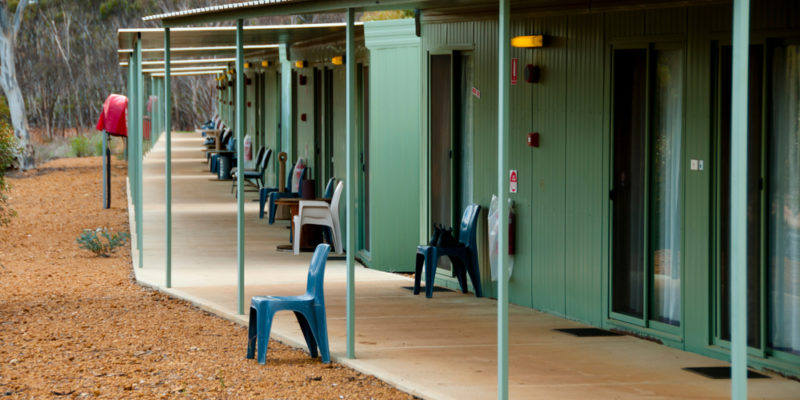 Everything You Need To Know About Living On A Queensland Mining Site
There are over 50 major coal mines and 100 metalliferous mines in Queensland, employing over 50,000 people.
With a significant number of people employed by this sector, and sites often located in remote areas, a majority of miners live on the mines in a 'fly-in-fly-out' arrangement. This means that a significant part of their lives are spent living at the Queensland mining sites.
Living On A Mining Site
Mines are set up with accommodation, food services and health initiatives for their employees. While each Queensland mining site varies slightly in it's facilities and services, most have quite a bit in common…
Queensland Mining Sites' Accommodation
Typically, miners stay in private, standalone accommodation/rooms known as DONGAs, meaning portable accommodation, although some do feature upscale hotel-style lodgings.
In these you will find basic living necessities; a bed, toilet, shower, cupboard, tv and basic kitchen appliances. Often, cleaning services are offered as a part of this, with communal laundry facilities available as well.
Food Facilities
Most mines have communal dining areas to cater for all staff onsite. These are open throughout the day and into the night, and miners can pack their own lunches from the food provided to take with them while they work.
Health Initiatives
A Queensland mining site will generally have comprehensive health and medical services to ensure the staff are fit and healthy, both physically and mentally.
In addition to gyms, 24 hour medical services and emergency medical facilities to ensure physical health, a range of psychological services are also available.
Need A Delivery To Your Mining Site?
If you need goods delivered to your mining sites, Cannon Logistics is the transport company for you. We deliver to numerous mining sites across Queensland and will get your goods delivered on time and in the best condition.
Contact us today!
---