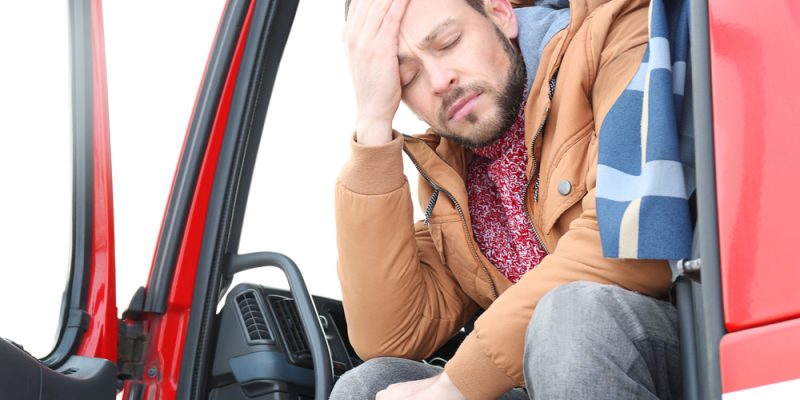 Fatigue Management: What Truck Drivers Need To Know
Driving tired can put you and others on the road in danger. Crashes involving fatigue are often more severe, because drivers don't have a chance to brake or try to avoid the crash. That's why it's important for truck drivers to know the signs of fatigue and the next steps to take.
You may think you can fight tiredness, but your body stops functioning at its full capacity and eventually sleep will take over. That's when being behind the wheel of a large truck can become hazardous. Here's everything you need to know about fatigue management.
The first step is understanding what fatigue can do to your body.
The effects of fatigue:
Loss of alertness
Drowsy driving
Falling asleep at the wheel
Poor memory
Bad mood
A study of heavy vehicle drivers in WA found that drivers who got less than 6 hours sleep experienced 4 times as many dangerous situations while they were driving.
Knowing the signs:
Driving at night is one of the most hazardous times, not only because of lower visibility, but also because your body clock will be telling you it's time for sleep.
No matter the time you're driving, always look out for the signs of fatigue,
Yawning
Sore or heavy eyes
Slower reaction times
Daydreaming and not concentrating on your driving
Driving speed creeps up or down
Impatience
Impaired driving performance such as poor gear changes
Stiffness and cramps
Once you know the signs, the next thing is taking steps to make sure you are well rested and driving safely.
Steps to take on the road:
Find a quiet truck bay
Use dark curtains and liners to keep out light
Make sure your sleeping berth is well ventilated
Always have eye-masks and earplugs
Turn off your mobile phone and radios
Take time to change out of your work clothes as you would at home
Drink plenty of water
If using a motel, find one (or a room) away from the road
If you're a solo driver, use this basic fatigue planner to help you stay on track.
For drivers and operators, here's a great fatigue management checklist.
And to understand who is responsible for managing driver fatigue, here's a great resource.
We've got you covered if you're looking for Refrigerated Transport in Brisbane.
---