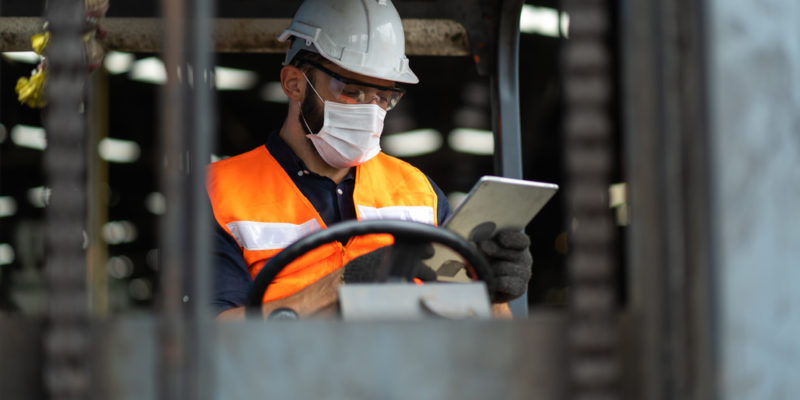 How COVID-19 Has Changed The Future Of Refrigerated Transport
The refrigerated transport and cold chain logistics industry has reinvented itself during the COVID-19 pandemic. Here are some key trends and changes for the future of refrigerated transport. 
Increased Demand for Quality Products
A big trend in the cold chain, specifically in the food industry, has been the demand for fresher and higher-quality products. Consumers are asking for juicier fruit and riper vegetables.
To satisfy their needs, the cold chain must avoid changes in temperature which affect texture and taste of produce.
The demand for quality products also extends to health products. With the COVID-19 vaccines being administered, consumers want to make sure that what they are putting into their bodies is safe.
Manufacturers of vaccines and medications need the cold chain to run smoothly to prevent damage to the expensive drugs. Medicines also need to arrive at the correct temperature, or they can be ineffective or detrimental to a patient's health. As a result, logistics companies are widening their capacity for temperature controlled transport.
Global Cold Chain Market is Growing
The global cold chain market is expected to grow by 14.8 percent from 2021 to 2028. Many nations have recognised a growing need to avoid food waste and loss of healthcare products due to spoilage.
Stronger Regulations Due To COVID-19
Another trend in the cold chain has been stricter regulations on shipped products. There are new requirements for anyone in the food supply chain to document every step of the process.
Across the industry, companies are becoming stricter with rules and regulations. Manufacturers are strengthening their processes to reduce any issues with their cold chain. Safety should also be a top priority.
Innovative Packaging
Specialised packaging has become a new trend in the cold chain industry. Whether it's for pharmaceuticals or food and drinks, manufacturers have been more specific on how they want their products packaged.
Outsourcing to a Third-Party Logistics Company
Another demand in the cold chain has been for efficiency and visibility. Companies like to know everything about the transportation of their products. A third-party company provides a range of technology services to promote transparency.
With all these trends and changes, the cold chain is preparing to meet the demands of the future.
Looking For A Reliable Logistics Company?
At Cannon, we have 25 years of experience in specialised refrigerated transport and warehousing. We have a modern fleet of prime movers and trailers which are enhanced by the latest in temperature humidity control technology.
Talk to our expert team about all your transport needs today!
---