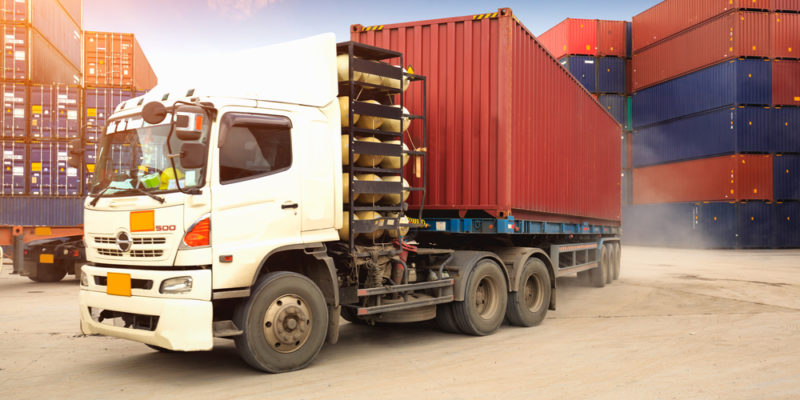 How to Choose the Right Road Freight Provider for Your Business
Running a small business that produces perishable goods such as fresh fruit or vegetables, seafood, meat, dairy products, cosmetics, medicines, or flowers? Then, you'll need to work with a reliable road freight provider to get your goods from your farm to your customers in optimum condition. 
A reliable and efficient road freight service can ensure the safe and timely delivery of perishable items, maintaining their quality and freshness. In this blog, we will guide you through essential factors to consider when choosing the right road freight provider for your business.
Assess Your Specific Needs
Begin by evaluating your business's unique needs and requirements. Consider factors such as the volume of goods you need to transport, the temperature range required, the distance to be covered, and any specific handling or storage requirements. Understanding your specific needs will help you narrow down your options and find a transport provider that can meet your requirements effectively.
Look for Expertise and Experience in Road Freight
Look for a road freight provider with extensive experience and expertise in refrigerated transport and logistics. They should have a proven track record of handling and transporting perishable goods, particularly fresh produce. Consider their knowledge of temperature control, handling procedures, and compliance with relevant regulations. A provider with specialised expertise in refrigerated transport is more likely to understand and meet your unique requirements.
Evaluate their Fleet and Equipment
Next, you'll want to take the time to evaluate the road freight provider's fleet and equipment. A reliable road freight service should have a well-maintained fleet of refrigerated vehicles equipped with the latest temperature monitoring and control systems. Inquire about their maintenance practices, the age of their fleet, and the availability of backup vehicles in case of emergencies. Choosing a provider with modern and reliable equipment ensures the safe and efficient transportation of your goods.
Check their Compliance with Safety and Regulatory Standards
Transporting perishable goods involves complying with strict safety and regulatory standards. Ensure that the road freight provider adheres to these standards, including proper temperature management, hygiene practices, and compliance with food safety regulations. Check if they have necessary certifications, such as HACCP (Hazard Analysis Critical Control Point) or ISO (International Organisation for Standardisation) certifications, which demonstrate their commitment to maintaining quality and safety.
Check their Track Record
Timely delivery is crucial in the transportation of perishable goods. Evaluate the transport provider's reliability and track record in delivering goods on time. Look for reviews or testimonials from other businesses in the industry to gauge their performance. Additionally, inquire about their contingency plans in case of unforeseen circumstances or emergencies that could affect delivery schedules.
Look for Flexibility and Scalability
Consider the transport provider's ability to accommodate your business's changing needs. As a small business, you may experience fluctuations in demand or require scalability as your operations grow. Ensure that the provider can accommodate varying volumes, offer flexible scheduling options, and adapt to your evolving requirements.
Determine their Cost-Effectiveness
While cost should not be the sole determining factor, it is essential to find a transport provider that offers competitive pricing without compromising on service quality. Obtain detailed quotes from multiple providers and compare them while considering the overall value they offer. Factors such as reliability, expertise, and additional services provided should be weighed alongside the cost to make an informed decision.
Summing Up
Choosing the right transport provider for your business's road freight needs is a critical decision that directly impacts the quality and success of your operations. Partnering with a reliable and experienced transport provider will ensure the safe and efficient transportation of your perishable goods and help your business thrive. 
Looking for a reliable logistics company? 
The best way to ensure the safety of your goods is to work with a reliable transport company. At Cannon, we have 25 years of experience in specialised refrigerated transport and warehousing. 
Our modern fleet of prime movers and trailers are enhanced by the latest in temperature humidity control technology. Our expert drivers can deliver your products with confidence.
Talk to our friendly team about all your refrigerated transport and road freight needs today!
---