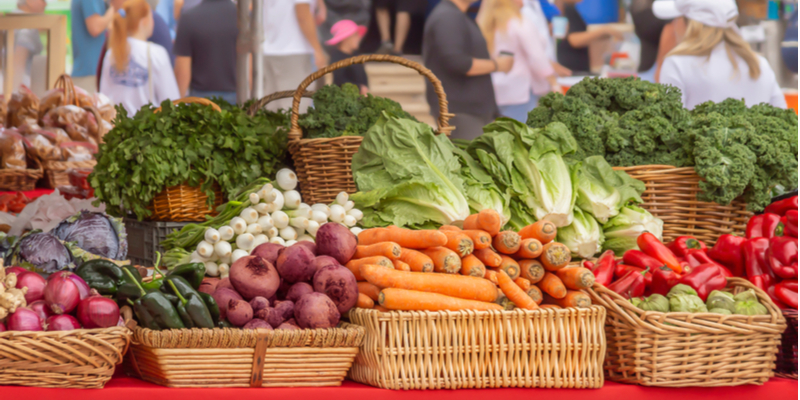 How to Join a Farmers' Market as a Vendor
Say you want to join one of Yeppoon's widely known farmers' markets. You can bet refrigerated transport in Yeppoon can tell you everything you need to know. Not only do refrigerated road freight in Yeppoon know everything there is to know about properly transporting and storing produce sold at the markets, by working closely with the farmers and artisans, we also know more than a thing or two about becoming one of them.
To make sure you get to join the local farmers' market of your choice as a vendor, here are the things you need to do, as we learned transporting produce to and from farmers' markets not only in Yeppoon but the rest of Queensland:
Vendor Tip 1: Get All the Necessary Permits
Farmers' markets are all about their local communities. They showcase nothing but the best local products. Besides fresh fruit and vegetables, there are usually food stalls, baked goods, preserves, bric-a-brac and clothing made by the people living in the area. The neighbourly vibe might make you think it's easy to join one, but there are requirements to be met.
They include getting several permits, such as:
Temporary food stall licence
Footpath usage/obstruction permit.

You'll need this if you're going to obstruct the footpath.

Insurance
You can find the temporary food stall licence and footpath usage/obstruction permit relevant to your local council here.
Learn about the type of insurance you need here.
Vendor Tip 2: Prepare to Pitch the Farmers' Market Owner or Organiser
You might think you already know enough about the farmers' market you want to be part of. But if you haven't contacted the owner or organiser, do so as soon as you can. You need to find out the rest of the rules to become a vendor. To do that, you'll need to submit yourself with an application and maybe even a formal interview.
Tips to Ace the Interview with the Farmers' Market Owner or Organiser
Have a well thought-out sales pitch.

Figure out what your unique selling point is to stand out from the competition.

Ask for more info, like how many customers there usually are, the typical stall maintenance costs and seasonal fluctuations, if any.
Vendor Tip 3: Gather Everything You Need to Have Your Stall
As proud as you are about your produce, there's more you need to exhibit and sell.
To properly display and get the farmers' market attendees to buy your scrumptious fruit and veggies, you need to look the part.
The Things You Need to Have a Market Stall
Folding chairs

Trestle tables

and nice tablecloths

Display tent, canopy or large umbrella, with weights in case it gets windy

Boxes or trays to display produce
Scales to weigh produce
Heavy-duty calculator

To design the perfect one for you, check out these relatively small but well-made market stalls for inspiration.
Vendor Tip 4: Make Sure You're Prepared the Day Before the Market Opens
Just like any other market, farmers' markets can get real busy shortly after they open. You'll have to be ready to serve customers as soon as they walk in. If you can't give them terrific service, they won't be encouraged to buy your produce. They'll just move on to the next stall.
Boost your chances of delivering nothing but exceptional service by preparing the day before your debut.
Tips to Make Sure You're Ready
Prepare your produce.

Double check your stall equipment and furniture.

Pack your car or truck the night before.
Check the weather forecast.

Organise plenty of change.
---