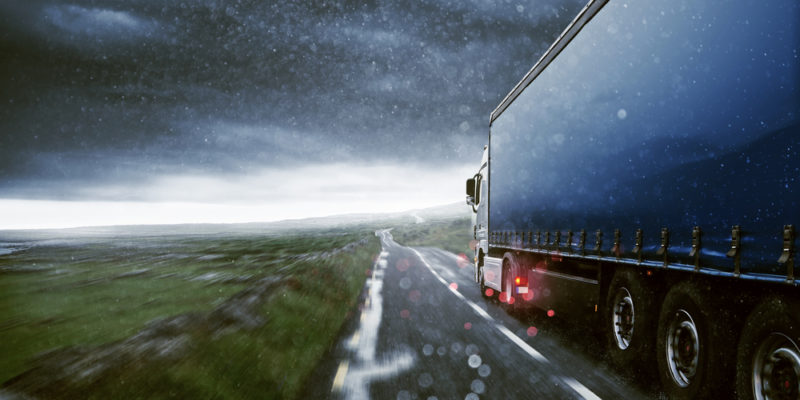 How Unpredictable Weather Conditions Impact The Transport of Goods and Products
After a particularly rainy summer and an increase in extreme weather events, disruptions to the transportation of goods and products are on the rise.
Exemplified by the recent floods in Western Australia causing food shortages, impacts to the supply change can have disastrous effects on Australian communities. There are numerous ways in which extreme or unpredictable weather can impact the transport industry and understanding them is the first step in preventing them.
Blockage of Transport Routes
Whether it's flood water, trees down or roadside bushfires, any unpredictable weather event has the potential to delay transportation or, in extreme cases, stop them completely.
This has numerous knock-on effects, like the aforementioned food shortages in WA. While this case in particular involved the state's main rail line being washed out, the most affected mode of transportation is trucking.
Roads are much more susceptible to getting blocked by weather conditions than any other transportation method. This causes significant delays and empty shelves when stock is needed most. In addition to this, driver safety is also a concern when the weather is wild.
Increase of Consumer Demand
As we saw with the panic buying that occurred during Australia's many COVID-19 related lockdowns, extreme situations tend to lead to an increase in customer demand.
With the prospect of fires, floods or cyclones, many people opt to stock up just in case they are kept inside for a prolonged period of time. This means retailers like grocery stores require more stock than usual, putting pressure on the transport industry to supply quicker and more frequently.
Issues in Production
Not only does unpredictable weather increase consumer demand and make goods harder to get to grocery shelves, it can also affect the production of food and other goods in the first place.
Farmers are notoriously the first affected by droughts and bushfires, but they can also have their crops and livestock damaged by heavy rainfall and severe winds. When products aren't benign produced, this has a severe domino effect onto the rest of the supply chain.
You Need A Reliable Transport Company On Your Side
While some of these issues are unavoidable, having a reliable transport company to deliver your goods and products is the first step in ensuring that you'll be prepared for any unpredictable weather.
At Cannon Logistics, we have 25 years experience navigating Australia's roads and weather events, meaning your produce will be exactly where you need it, when you need it. 
Talk to our expert team about all your transport needs today!
---