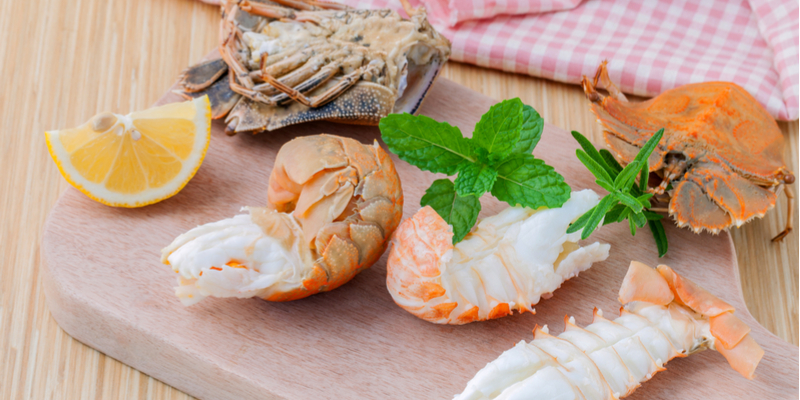 Iconic Queensland Food's Not To Be Missed
Known as Australia's Sunshine State, Queensland is not only admired for its geographical attractions — the outback plains, tropical islands, unspoiled beaches, green rainforests, and lively cities – but it is also well-known for its fresh produce and delicious food specialties.
With the help of inland food logistics, the state's abundant and exceptional produce and products contribute to the thriving food culture. Using refrigerated road freight to and from areas like Gladstone, Bowen, Toowoomba, and Noosa ensures that delicious and local goods are distributed fresh all over the state. 
In this post, we share some iconic Queensland foods and restaurants not to be missed.
Iconic Queensland Food
Taro's Ramen in Brisbane
Brisbane's multi-cultural food scene continues to grow, and it has lead to the rise in popularity of restaurants like Taro's Ramen; a much-loved Japanese ramen restaurant. Taro's special ramen recipe is prepared only in Queensland and has earned quite a name for itself. Spread across Ascot, Edward Street in the CBD, South Brisbane, and with a flagship restaurant located at 480 Queens Street in the CBD, Taro's Ramen is well-known among locals and tourists. In fact, Delicious food magazine placed it 75th in its Delicious 100 listicle.
Taro Akimoto's tonkotsu ramen is composed of Bangalow pork bones broth, shoyu, sukemen, shio, and a variety of miso. It is combined with shochu, sakes, or izakaya-style snacks as well. 
Moreton Bay Bugs and Prawns
Want to sample some of the best seafood that Queensland has to offer?
There is plenty of mouth-watering and fresh seafood to choose from. Queensland is known for its plentiful and delicious Moreton Bay Bugs, prawns and Barramundi; in fact, they're some of the most in-demand seafood products both locally and internationally. 
These seafood specialities are available all over the country, and it's refrigerated road freight that transports these time and temperature sensitive products so that they arrive in prime, fresh condition.
Queensland Peanuts
Believe it or not, but Queensland is famous for its peanuts.
Peanuts are not native to Australia, but Queensland happens to be one of the biggest producers in Australia, making up about 95% of production. In fact, the first international commercially-made peanut butter was made in Australia through Sanitarium Health Food Company.
Sutton's Apple Pie
Apple pies might not be as big in Australia as they are in America, but that doesn't mean we don't make a mean apple pie! 
Located in Stanthorpe, the Sutton's Farm and Cidery is renowned for its sweet and luscious apple pies. It was originally an apple farm, but as years passed, the owner decided to turn the entire orchard into a café and juice and cider factory. It then became famous for its delectable apple pies.
Sutton's also offer a gluten-free apple pie for those who can't eat gluten, and they are best served with spiced cider-laced vanilla ice cream.
Macadamia Ice Cream
What could be better to beat the Australian summer heat than a cold and creamy ice cream?
Macadamia ice cream is a famous treat in Queensland, and it's particularly in demand at the peak of summer. Mammino in Childers offers this delicious Queensland treat, using local macadamia nuts as its main ingredient. It was founded by Teena and Anthony Mammino in 2017 and the special family recipe was handed down from Teena's grandmother.

Behind The Scenes of Fresh Food in Queensland
Fresh produce and delicious local specialties are popular all over Queensland. From prawns to apple pies and ice cream, these foods and their production rely on state of the art logistics and freight systems. All over Queensland, refrigerated road freight it delivering fresh and high quality foods to restaurants and businesses and helping to keep our food culture alive and well. 
---