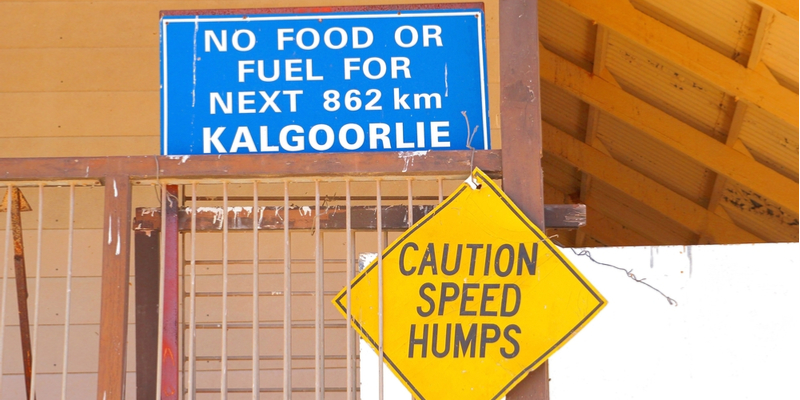 Sustainable Food Logistics in Queensland and Inland Food Transport
Queensland has a burgeoning food and restaurant industry. Aussies love good food and with the influx of tourists who want to get a taste of Australia, the freight and logistics industry are stepping up their game to deliver top quality and safe food. Let's find out how Australia is keeping up with inland food transport and why sustainable food logistics is important.
With its technologically-advanced transport and logistics industry, Queensland is considered a business powerhouse in Australia. Its fast-growing entrepreneurial spirit and diverse business community attracts local and international companies to do business in Queensland.  

Inland Food Transport in Australia
The transport and logistics sector is vital to Australia's economy; it makes up a large portion of the country's GDP. Freight and logistics movement in Queensland, in particular, is one of the most important. The state is home to many entrepreneurs, investors and businesses who need daily consumables and goods, one of the most important is food.
The Australian government has acknowledged the increasing demand and population in Queensland and has met this with an upgraded freight project. In 2018, the government allocated $9.3 billion to Australian Rail Track Corporation (ARTC) to finance the construction of an inland rail line between Melbourne and Brisbane. It's a high-priority initiative that aims to hasten service and product delivery to and from Queensland.

Why Queensland Needs an Efficient Inland Food Transport System
Queensland's cost competitive and collaborative business community continues to grow, and with that the demand for efficient inland transport systems increases. Here's why people and businesses choose Queensland:
Time zone meets those of global businesses

Lowest payroll tax in Australia

Low cost of living

A hub for young, talented professionals because it's a university centre with world-class research facilities

Supportive local government

Friendly and safe communities

Multicultural and one of the top tourist spots in the world

Sustainable Food Logistics in Queensland
As Queensland's economy expands, so too does the need for freight. Meeting the increased demand for goods and services is critical, but the government has also recognised the importance of sustainable food logistics.
Logistics systems are required to observe quality and safe food delivery while developing sustainable and alternative solutions for efficient freight movement. Sustainability performance has become a hot topic, as the spotlight has been put on environmental and social issues such as population growth, climate change, pollution, scarcity of resources, food contamination and more.
Food miles/kms can contribute to environmental pollution, as well as the food production itself. It has been shown that ocean transportation of food and other goods can leave smaller carbon footprints compared to a cross-country trip fuelled by diesel-run trucks. However, given the vast land area across Queensland and the rest of Australia, inland food logistics is a great necessity and relied upon to keep the economy moving.  
Food sustainability is still a challenge in Queensland's food industry. With the increasing population comes a higher demand for food production, and along with the amount of food wasted each year in Australia, the progress towards a more sustainable food transport system is incredibly important.

The Future of Sustainable Food Logistics
To cut down on shipping emissions and total energy consumed in the food industry, the move needs to be made towards a more energy-efficient transportation method. Some options that have been discussed recently include electric and hydrogen-fuelled cell trucks.
In this context, the Australian government has also encouraged freight and logistics company to avoid product waste associated with the movement of goods in Food Supply Chains. One of the best ways to do this is having superior technology and a well organised supply chain, plus having efficient processes in place, such as re-routing and route planning. 
Looking for efficient refrigerated or general road transport across Queensland and Northern New South Wales? Get in touch with us today.
---