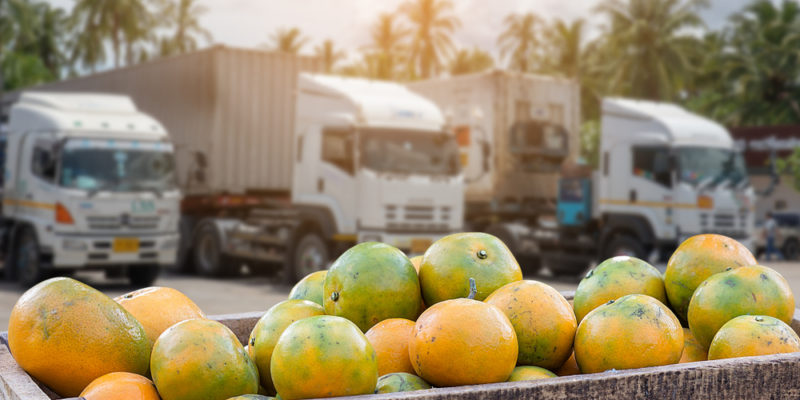 The Importance of Temperature Control in Food Transport
When it comes to transporting food safely from the farm to your fork, maintaining temperature control is crucial. 
Fresh and frozen foods pass through many different stages during their journey along the cold chain. Maintaining temperature control throughout this journey is essential for ensuring that the food arrives in optimal condition.
Here's some reasons why maintaining temperature control while food is in transit is so important:
Reduce Health Risks
Not maintaining the correct temperature of foods during their transport journey can have serious health implications for consumers. If foods are stored at incorrect temperatures, this can lead to bacterial growth, food-borne diseases and food poisoning.
Maintaining temperature control is the best way to prevent health risks.
Reduce Food Wastage
According to Food Bank, 7.6 million tonnes of food is wasted or lost in Australia every year. To reduce food wastage, the supply chain needs to ensure that foods are delivered in optimal conditions.
If food temperatures are not correctly controlled during transit, then this can lead to food spoilage and wastage.
Improve Food Quality
Transporting foods at the right temperature helps to improve food quality. Refrigerated transport can make perishable foods last longer and arrive in good condition. For fresh fruits and vegetables, dairy products, meats and seafood, transporting them at the correct temperature is important so that they retain their quality.
Transporting foods from farm to fork in the best conditions can be a challenge. If you've got fresh produce or meats that need refrigerated transport, turn to the experts at Cannon.
Looking For a Reliable Transport Company?
At Cannon Logistics, we have 25 years of experience in specialised refrigerated transport and warehousing.
Our modern fleet of prime movers and trailers are enhanced by the latest in temperature humidity control technology. Our expert drivers can deliver your products with confidence.
Talk to our friendly team about all your refrigerated transport needs today!
---