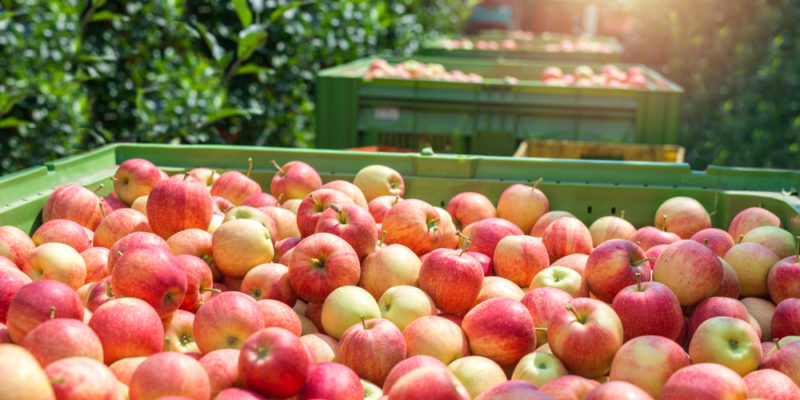 Refrigerated Transport Containers – Impacts on the Food Industry
It may not be immediately obvious but the food industry relies heavily on refrigerated transport containers.
In all stages of food production – growing, processing or selling – there is a need for refrigerated transportation. In order to maintain its quality, the vast majority of food needs to be kept in a certain environment. 
From farm to store, it is essential that this environment is maintained inside of the container. 
Careful handling of these goods, following procedures and looking after the refrigeration systems are hugely important, as the food industry is dependent on them…
Long-Distance Produce
Refrigerated transport has created a huge opportunity for the food industry to get their products further.
The especially built containers for transporting these goods provide an environment that the food can be in for longer, meaning that they can go further to different customer bases.
This means that refrigerated transport has transformed the food industry from a local operation to having national and global markets. 
Availability of Diverse Foods
As a customer, having variety in your options is a huge bonus, especially when it comes to food.
Different climates means that only certain foods can be grown in that area and limits the diets of those living there. However, refrigerated transport means that people are able to have access to a plethora of different foods, no matter the season.
As technology advances and refrigerated trucks become more common, these foreign products come at a very reasonable price too.
Keeping It Fresh With Refrigerated Transport Containers
Refrigerated transport containers function by extracting any warm air from the inside of the container, thus cooling its interior. The container is sealed to ensure that the temperature is not changed by allowing heat from outside to enter.
Colder climates are much more suited to keeping food fresher for longer. During these long journeys to get the food to its customers, this is essential.
Should anything go wrong with the units, this would be hugely harmful to the quality of the food.
The food industry relies heavily on the proper functioning of these refrigeration systems so that their produce is in the condition that it was sent in.
How Do You Ensure Quality?
To ensure that the products you need transported arrive in the best condition possible, you need a trustworthy transport company.
At Cannon Logistics, we are proud to support the industries that support us. Our diligent team will ensure that your products arrive in 'as sent' condition and we only use the best technology in refrigerated transport available.
If you need temperature-sensitive goods transported, contact the team today.
---