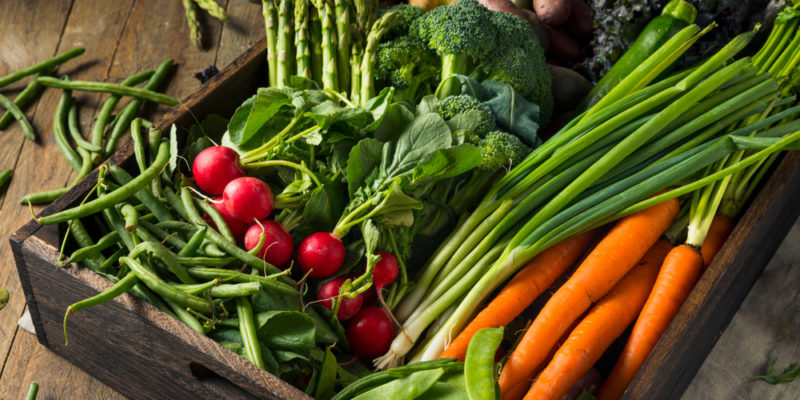 Spring Produce: What's In Season
The sun's out and spring is in the air. As the weather warms up, you may be wondering what fresh produce is available this season.
Spring is a time of plenty in Queensland, with many tropical fruits and vegetables coming into season. When you buy seasonal produce, you are supporting local farmers and the community.
Buying in season produce can bring you many benefits. Seasonal produce is:
Fresher
More flavoursome
Healthier and more nutritious
Affordable
Sustainable
Eco-friendly
Seasonal produce can help to improve your health and save you money. Here's some fresh produce to look out for this spring:
Spring Fruits:
Bananas
Melons (Honeydew, Rock, Candy)
Pawpaws
Papayas
Cherries
Pineapples
Lemons
Watermelon
Passionfruit
Mangoes
Berries (strawberries, raspberries, blueberries)
Lychees
Grapefruit
Spring Vegetables:
Zucchini
Cucumber
Beans
Silverbeet
Tomatoes
Corn
Carrots
Onions
Beetroot
Potatoes
Asparagus
Spinach
Cauliflower
Peas
Broccoli
Garlic
Mushroom
Cabbage
Avocado
Now that you know what fresh fruits and vegetables are available, the next step is to eat them! Here are some spring sweets you could make:
Passionfruit slice
Strawberry jam
Fruit salad/ fruit kebabs
Mango and raspberry tiramisu
And some spring dishes:
Silverbeet and mushroom pasties
Tomato and asparagus risotto
Fresh pasta salad
Asparagus and prawn rice paper rolls
Chicken and pineapple salad
Cabbage, garlic and herb pasta
Prawn skewers with mango salad
Mushroom and avocado tacos
There's endless possibilities, so it's time to get creative!
Looking For a Reliable Transport Company?
One of the keys to having fresh produce available at stores is to work with a reliable transport and logistics company. If you have fresh produce that needs transportation, we can help.
At Cannon Logistics, we have over 35 years of experience in specialised refrigerated transport and warehousing. 
Our modern fleet of prime movers and trailers comes with the latest in temperature humidity control technology. We can ensure your products always arrive in optimal condition.
Talk to our friendly team about all your refrigerated transport needs today! 
---