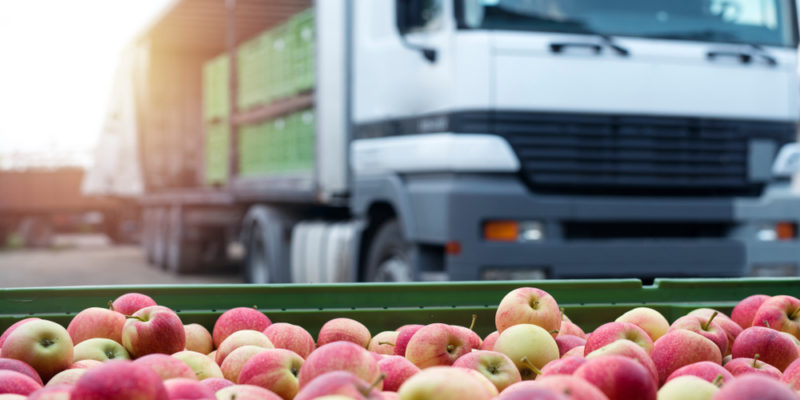 The Effect of Supply Chain Disruptions on Food Businesses
Keeping the supply chain running smoothly is crucial for ensuring food gets delivered from farm to fork in optimal conditions.
Disruptions to the supply chain, like we have seen during the pandemic, create issues with food shortages, food safety, and slow delivery. This has a huge impact on food businesses from grocery stores to cafes and restaurants and catering services.
Let's look more closely at how supply chain disruptions affect food businesses.
Food Shortages
Initially, the pandemic led to panic buying and stockpiling, which created empty shelves and queues at supermarkets. This also led to issues of food shortages across the supply chain, as logistics companies struggled to keep up with the demand.
For food businesses like cafes and restaurants, this meant that they were unable to receive the stock they required, and so had to reduce their services.
Food Safety Issues
Disruptions to the supply chain can lead to issues with food safety and security.
During the pandemic, governments lacked the ability to enforce food safety regulations. The pressure to deliver foods quickly meant that they were not checked as thoroughly. Issues with food safety can be a big problem for food businesses. If one customer dines at your restaurant, then feels ill and leaves a bad review, this can have a significant impact on your reputation.
Slow Delivery
Supply chain disruptions can lead to slower delivery times, affecting the quality of the foods when they finally arrive. Disruptions like this can be caused by labour or equipment shortages, traffic delays, border closures, COVID restrictions, and natural disasters.
Disruptions can occur at any stage of the supply chain, from farm labour to processing and logistics. Slow delivery times can mean food businesses lack enough stock to feed their customers or that foods are spoiled when they arrive.
Despite the immense pressure the supply chain has faced during the pandemic and continues to face, it shows great resilience. There are many innovations and changes being implemented across the journey from farm to fork to ensure food arrives safely.
Looking For A Reliable Logistics Company?
At Cannon, we have 25 years of experience in specialised refrigerated transport and warehousing. We have a modern fleet of prime movers and trailers which are enhanced by the latest in temperature humidity control technology.
Talk to our expert team about all your transport needs today!
---