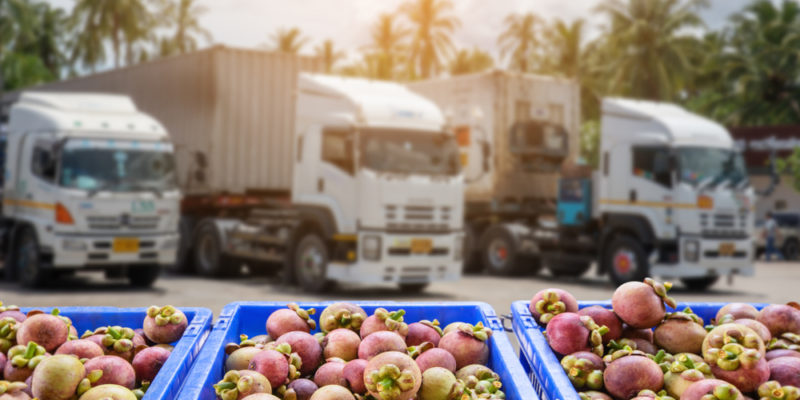 The Australian Refrigerated Transport in 2022
2021 is about to draw to a close and 2022 is almost here.
The last two years have been memorable for all the wrong reasons. Like every industry, the Australian refrigerated transport has been severely impacted by the COVID-19 Pandemic. This includes state border closures, lockdowns, vaccination rules and mandatory COVID testing. 
All of these factors and others have sometimes led to disruptions in supply chains in different sectors, including refrigerated transport.
However, as we emerge from lockdown and hard border closures into a 'new normal' society, it becomes increasingly clear that COVID-19 has had a net positive effect on the Australian Refrigerated Transportation industry. 
Most Australians have experienced a lockdown of some sort. If this included you, you may have found yourself cooking a bit more than usual. You may have taken the opportunity to have dinner with friends in the home with bars and restaurants being shut. If this is the case, you're actually in the majority.
Data shows that in 2020, there was a 71% increase in the amount of time being spent on food and cooking websites during the COVID-19 Pandemic.
In addition to this, 89% of all Australians intend to maintain or increase the frequency of eating home cooked meals. These statistics are supported by more research released by the Australian Bureau of Statistics in July which shows that since last year, the sale of perishable goods has increased by 0.7%. This is made more impressive when considering the 4.5% increase in the sale of perishable foods between April and May.
What Does This Mean For The Next 12 Months And Beyond?
To put it plainly, it means great things.
The demand from consumers is there. The big question is, can the refrigerated transportation industry meet the demand and deliver perishable goods to Australian consumers?
Well so far, signs point to yes.
Recently, there has been massive investment in the sector from the private and public sectors.
In July 2021 , Netherlands Based cold supply chain logistics company NewCold announced an investment of $160 million into the expansion of its preexisting refrigerated warehouse in Melbourne, making their total investment since launch five years ago $460 million. This warehouse will become operational in 2022. NewCold has seen growth of 30% per year.
In terms of government support, the Australian government is investing $100 billion in transport infrastructure over the next 10 years. This is to 'bust congestion, better connect our regions, improve safety on our roads and meet our national freight challenge' according to the Assistant Minister for Road Safety and Freight Transport, Scott Buchholz.
This is supported by the Asset Write Off, Temporary Full Expensing and Loss Carry Back Offset tax policies being implemented by the federal government.
All of these measures, in addition to significant investment in the private sector and surging demand by consumers for fresh produce, suggests that 2022 will be a strong year for the refrigerated transport industry in Australia.
Looking For A Reliable Logistics Company?
At Cannon, we have 25 years of experience in specialised refrigerated transport and warehousing. We have a modern fleet of prime movers and trailers which are enhanced by the latest in temperature humidity control technology.
Talk to our expert team about all your transport needs today!
---