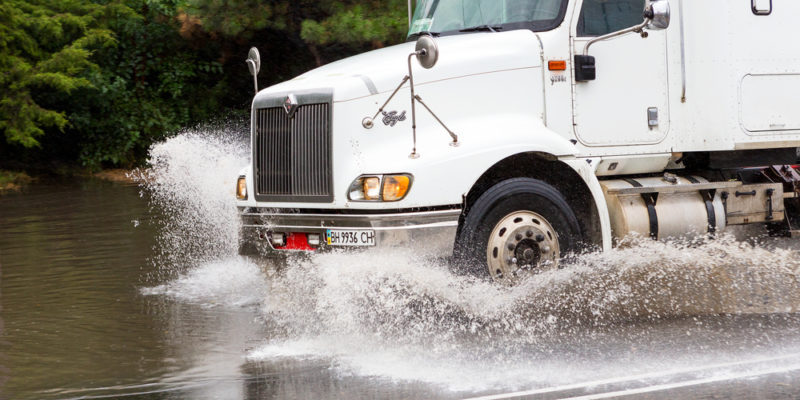 The Effects of Floods on Logistics Companies
The recent floods in Queensland and New South Wales have brought big disruptions to the transport and logistics industry.
Floods can affect logistics companies in many ways, both during the event and in the cleaning-up stage afterwards. In this article, we're sharing our insight into how floods affect logistics companies.
Disruptions
As flood waters rise and roads become closed or inaccessible, this creates disruptions to transport networks. Trucks may become stranded halfway through their journey, and be unable to complete their delivery. This can create issues along the supply chain, as customers are unable to receive their goods and so drivers don't get paid.
Delays
Flood disruptions can lead to big delays. Closed roads, unsafe driving conditions and unpredictable weather can mean that trucks are unable to leave the warehouse and deliver goods. Delays can be costly for logistics companies if they are handling time-sensitive goods like fresh foods and meats.
Reduced staff
During a flood, transport companies may be operating at a reduced capacity. Staff may not be able to safely get to work, may be evacuated, or may be busy trying to protect their homes from the flood waters. Having reduced staff means that the company will lack the manpower it needs to get jobs done and deliveries made.
Dissatisfied customers
Delays to delivery and extended waiting times can make your customers unhappy and dissatisfied. If their orders take too long to arrive or spoil on the way, then they may expect a refund. They are also not as likely to use the same transport company next time. This can be a challenge for logistics companies to handle.
Looking For a Reliable Transport Company?
At Cannon Logistics, we know how to handle Brisbane's flooding events and still get our goods safely to our customers.
We have over 25 years of experience in specialised refrigerated transport and warehousing. Our modern fleet of prime movers and trailers come with the latest in temperature humidity control technology. We can ensure your products always arrive in optimal condition.
Talk to our friendly team about all your refrigerated transport needs today!
---