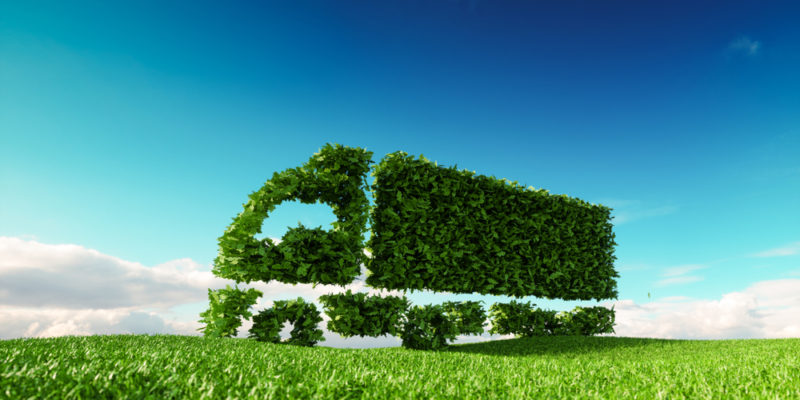 The Future of Sustainability In The Food Transport Industry
Sustainability is becoming a big issue for industries like the food transport industry. As a result, new ideas and technologies are being implemented to ensure the future of sustainability in the industry. 
Each year, the world produces enough food to feed 10 billion people, but one third of it is wasted because of supply chain inefficiencies. As a result, there is 1.3 billion tonnes of food waste each year. Subsequently, this creates a global crisis of food insecurity and increases the impacts of industrial agriculture on the environment. 
So, how can sustainability be improved?
In order to create sustainability in this industry, businesses are turning to new technologies to reduce waste and carbon emissions from the supply chain. 
Improving Food Traceability For Sustainability
One of the biggest issues contributing to food waste is the lack of visibility and traceability across the supply chain.
As food travels from the farm to the shop, it passes through packagers, wholesalers and distributors, who each have their own system for tracking. This makes it difficult to track food, use stock rotation, and manage waste.
A new online system for monitoring food on its journey is helping to solve this issue.
Finding New Ways To Make Sustainable Fertiliser
Food production relies heavily on nitrogen-based fertiliser, which can be difficult to produce in big quantities. Scientists and engineers are using quantum computing to create new solutions.
Using Artificial Intelligence To Track Resources
New predictive modelling and artificial intelligence is being used to track important resources like water and reduce waste. With AI, farmers can also study the chemical composition of water and soil and build more effective irrigation and harvesting strategies.
Keeping Data In One Place Online
Keeping all the data generated across the supply chain in one central online platform is key. With a cloud system, businesses can get a more holistic view of their processes and find ways to automate.
In the future, the need for a sustainable supply chain will continue to grow. What technologies can you implement to make sure your business keeps up?
Need A Reliable Logistics Company With Sustainability In Mind? 
At Cannon, we have 25 years of experience in specialised refrigerated transport and warehousing. We have a modern fleet of prime movers and trailers which are enhanced by the latest in temperature humidity control technology.
Talk to our expert team for all your transport needs today!
---