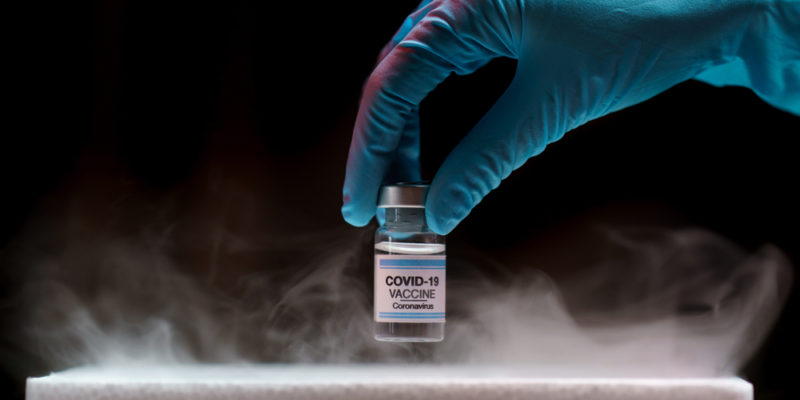 The Problem With Transporting the COVID Vaccine
After a tumultuous year, the COVID vaccine offers a glimmer of hope for many wanting to get back to normal life.
With the recent development of various vaccines, Australia has managed to secure multiple types and is getting ready to start rolling them out.
However, the challenges aren't over yet…
Due to the requirement for vaccines to be kept at certain temperatures, the logistics and planning surrounding their distribution is incredibly important… and also quite difficult.
Why The Difficulty?
There are a few factors making distributing this vaccine a particularly challenging task… and that's not even counting the significance of its role.
Standard vaccines need to be kept at a temperature between 2C and 8C. However, the Pfizer vaccine has a much more extreme storage requirement of below -70C.
When you combine this requirement with the distance that the vaccine has to travel from overseas and around Australia, as well as the quantity of doses coming, keeping it at this temperature will take a lot of caution.
The Pfizer vaccine will be transported in 'thermal shippers'. These are essentially sophisticated eskies that will keep the vaccine at its required temperature of -70C. When they arrive in Australia, refrigerated trucks will be essential in getting them where they need to be across the country.
What Could Go Wrong?
Arguably, the biggest obstacle faced by those distributing the vaccine is ensuring that the cold chain remains unbroken.
This means that from production line to administration, the vaccines will need to be kept at their required temperatures throughout their transportation. If they are out of this temperature at any point, the cold chain would be considered 'broken'.
There are numerous reasons for breaks in the cold chain, the most common being:
Human error
Technological failure
Problems during the handover between vehicles
However, if this does happen, the vaccine will be exposed to bacterial contamination and is likely to degrade. This is why the companies distributing them have an incredibly important job that will need the utmost expertise and planning.
Ultimately, refrigerated transport and logistics will play the most crucial role in the distribution of the COVID-19 vaccine.
At Cannon Logistics, we know the importance of keeping things cool. Contact Us today to find out how we can help distribute your cold goods.
---