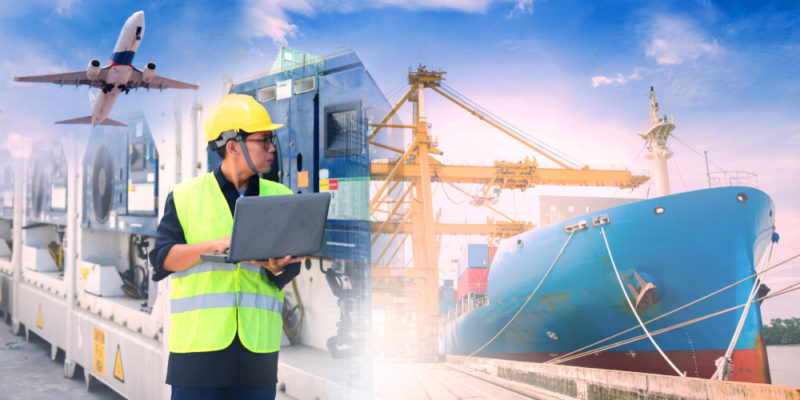 The Ultimate Guide To Refrigerated Transport
If you're in the logistics, food, manufacturing or another industry that deals with perishable goods, it's useful to have an understanding of refrigerated transport.
Refrigerated transport is very different from dry freight, with its own challenges and rewards.
What Is Refrigerated Transport?
Refrigerated transport is any shipment that requires its temperature to be controlled, monitored and maintained within specific limits. 
Refrigerated transport can refer to truck, rail, ocean, and air freight. The most common products that require refrigerated transport are food, chemicals and pharmaceuticals. 
In refrigerated transport, temperature control falls into three categories:
Frozen: Must be kept at -23 ºC
Refrigerated: Typically kept at 0-2ºC
Heated/ maintained: In winter, the reefer can act as a heater to maintain the temperature of sensitive goods.
Additionally, refrigerated transport units are equipped with monitoring devices and controls that allow the driver and dispatcher to manage and monitor the temperature throughout the transport process. 
For anyone working with perishable goods, it is important that best practices are followed to ensure that they maintain their quality and avoid spoilage.
Temp-controlled loads are often heavier than dry loads, so drivers may not have the same load capacity as usual. refrigerated transport can also include hazardous materials, bulk liquids, candles, flowers, chewing gum and paint. 
Different commodities can have different requirements for their shipping process, especially fresh produce. To ensure a chain of product integrity and avoid costly shipping mistakes, both shippers and carriers need to:
Understand the commodity
Know exactly how it needs to be cooled, loaded, transported and delivered
Ask lots of questions
Communicate effectively and document the specific product requirements 
The refrigerated transport industry can be a great way to expand your business and access new opportunities. By being informed and knowing what you're hauling, you can avoid any issues and have a positive experience. 
Looking For Logistics Solutions For Your Business?
At Cannon, we are a specialised logistics service based in the port of Brisbane. We offer quality service, significant value for money and a wide range of freight services. Contact our team today.
---