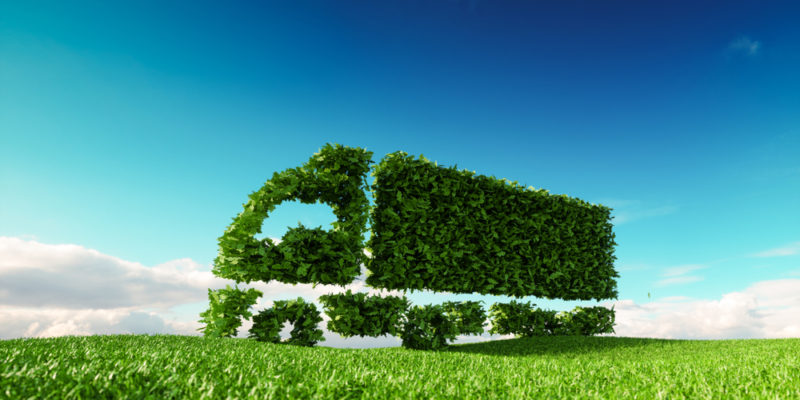 Ways Logistics Companies Can Reduce their Carbon Footprint
From extreme weather events to rising sea levels, we are seeing the effects of climate change in our everyday lives. Some of these effects are caused by greenhouse gases and carbon emissions.
According to Global Greenhouse Gas Emissions Data, 14% of emissions are caused by transportation. This is because it takes a significant amount of resources like fuel, energy and materials, to operate supply chains and deliver goods. 
So, what can logistics companies do to reduce their carbon footprint? Here are some ways we have seen the transport industry innovating to become more efficient and sustainable.
Make warehouses greener
Warehouses are an important aspect of the supply chain. They often need to be climate-controlled, to protect sensitive goods. In order to make them more eco-friendly, you can landscape the area and install proper insulation to reduce the need for air conditioning. Using LED lights can help in saving up to 80% of electricity, and still provide ample lighting.
Reduce energy usage and waste
The supply chain consumes and wastes energy at every stage, right from raw materials to warehouse management. It's important to train your employees to ensure an efficient usage of energy and to reduce waste. For example, simple habits like not opening refrigerated doors too often can help them to stay cold and reduce energy consumption. 
Optimise routes
Another way to reduce your carbon footprint is to optimise your delivery routes. Taking the time to carefully plan your delivery routes can result in faster deliveries, less distance covered, and less fuel consumption. If you need help optimising your routes, you can use software.
Use smarter packaging
The materials that you use for packaging your goods during delivery can have a big impact on your carbon footprint. For example, using cardboard instead of plastic is a much more eco-friendly option. Make sure that the material you use is strong, durable and if possible, recyclable. This will help you to reduce waste.
Save space
When packing your load, it's also important to make the most of your space. Utilising all the available space in your vehicle or container can help you to be more efficient, reduce unnecessary trips, and reduce your carbon footprint.
Looking For a Reliable Transport Company?
At Cannon Logistics, we have 25 years of experience in specialised refrigerated transport and warehousing. 
Our modern fleet of prime movers and trailers come with the latest in temperature humidity control technology. We can ensure your products always arrive in optimal condition.
Talk to our friendly team about all your refrigerated transport needs today! 
---