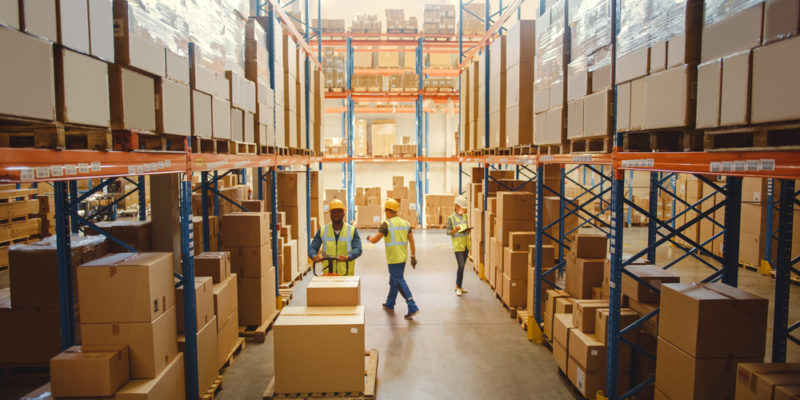 What does a Logistics Company Do?
If you are looking to get your goods delivered, you will need to hire the services of a logistics company.
So, you might be wondering what a logistics company actually does. In this blog, we're sharing our insider knowledge on what logistics companies do and how they can help you.
What is logistics?
Logistics may sound like a big word, but it's really quite simple. A logistics company assists other companies or customers to move goods from one place to another.
Basically, anything that you need delivered will be done by a logistics company. They will help to plan, implement and execute the movement of your goods.
Some logistics companies are only involved in a specific part of the process, while others will be there for the full picture.
What does a logistics company do?
Logistics companies assist in the movement of goods from Point A to Point B. There are many types of companies, couriers, haulers, and shipping companies that work together to ensure goods are delivered. Here are two of the most common types:
Freight Brokers: Freight Brokers act as a go-between for shippers and carriers. They don't own assets like trucks, ships or warehouses. Instead, they operate a network of smaller businesses to deliver goods. This way, they can offer flexible options to customers.

3PLs: Third Party Logistics companies own warehouses, processes and vehicles. They offer single services like transportation or storage. They can offer a full range of services and plan for longer or more complex trips. 
Why use a logistics company?
Working with a logistics company can bring many benefits to your business. They can help you with:
Warehousing and storage
Packaging
Shipping and transportation
Flexibility
With a transport company, you can ensure your goods are transported on time and always arrive in optimum condition for your customers.
Looking For a Reliable Transport Company?
At Cannon Logistics, we have 25 years of experience in specialised refrigerated transport and warehousing.
Our modern fleet of prime movers and trailers come with the latest in temperature humidity control technology. We can ensure your products always arrive in optimal condition.
Talk to our friendly team about all your refrigerated transport needs today!
---