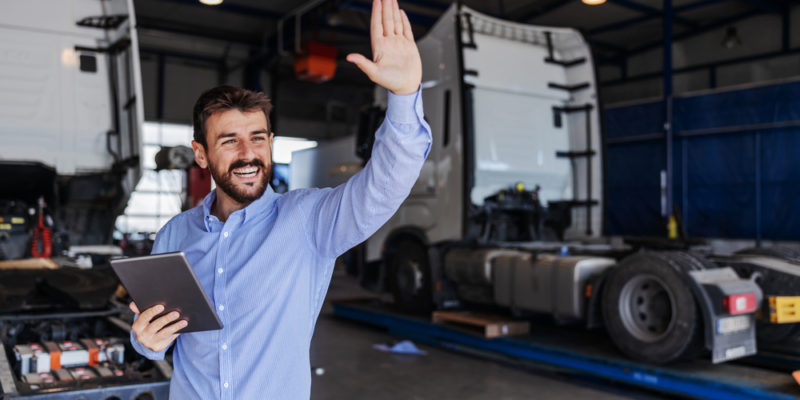 What Makes a Refrigerated Transport Company Successful?
Running a refrigerated transport company can be a challenge, especially with the added pressures of the pandemic. A successful business is reliable, gets the job done, and builds strong relationships with customers.
Cannon has over 25 years of experience in specialised refrigerated transport. Consequently, we think it's fair to say we know the industry inside-out.
So, what makes a refrigerated transport company successful and stand out from the crowd?
Know Your Customers
The most important part of any business is its customers, and a refrigerated transport business is no different.
Take the time to nurture and develop strong relationships with all of your customers. Additionally, getting to know each customer personally and their needs and interests will help them to have a positive experience with your company.

Build Efficient Processes
Time is money. Think about ways you can accelerate your business' processes and workflows to get things done faster. Find new ways to innovate and automate for a more efficient process.
Although it may be expensive to implement at first, it will greatly benefit your business in the long run. 
Continually Measure And Improve
Another key to running a successful refrigerated transport company is to set aside time for measuring, auditing and improving. Taking the time to review which areas of your product, process or business need improving and which are working well will help you to get ahead.
Find A Competitive Edge
Stay up to date with the latest trends and innovations in the refrigerated transport industry in order to get a competitive edge. Attend trade shows and talk to other business owners in the industry for advice and tips on how to stand out. 
Looking for a refrigerated transport company? Cannon Logistics can help!
At Cannon, we have a modern fleet of prime movers and trailers which are enhanced by the latest in temperature humidity control technology. We also pride ourselves on maintaining a personalised relationship with our customers and being nimble enough to meet and exceed their expectations. 
Talk to our expert team today for efficient logistics solutions. 
---