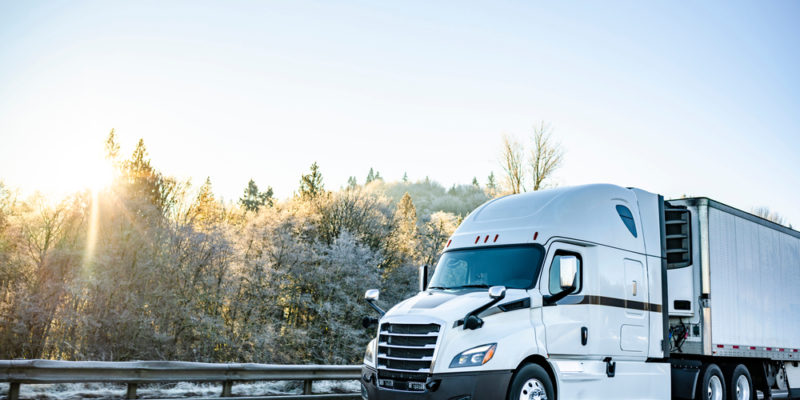 Why Refrigerated Transport Matters In Winter
As we head into winter and the cooler weather sets in, it may seem like refrigerated transport is no longer necessary. However, this is not the case!
There are several reasons why refrigerated transport still matters in winter. Here are just a few to get you thinking:
Maintain Food Safety
While cooler weather may help to prolong the shelf life of some goods, refrigerated storage is still needed. This is because fresh and frozen foods need to be stored at a consistent temperature to keep them safe for consumption.
Changes or fluctuations in temperature during transport can be one of the major reasons for food spoilage and poisoning. This is why correct handling and reliable refrigeration during transport is crucial.
Protect Sensitive Products
The cooler weather during winter isn't sufficient to keep sensitive goods from spoiling. For example, if you're delivering sensitive products like medicines and vaccines, keeping them at the correct temperature is important. They can become harmful or ineffective if stored incorrectly.
Maintain Temperature Control
Refrigerated transport allows you to control the temperature of your goods. Instead of relying on the weather, you can ensure that the right temperature is maintained throughout the transport process. This is important to make sure your goods arrive in optimum condition.
Reduce Risks
During winter, refrigerated transport is still important to reduce risks for your business. If you don't have adequate refrigeration, then you run the risk of products spoiling during transport. This is not just about food. If you're delivering flammable products, they also need to be kept at a consistent temperature to avoid risk of combustion.
Looking For a Reliable Transport Company?
At Cannon Logistics, we have 25 years of experience in specialised refrigerated transport and warehousing.
Our modern fleet of prime movers and trailers are enhanced with the latest in temperature humidity control technology. We can ensure your products arrive in optimal condition.
Talk to our friendly team about all your refrigerated transport needs today!
---