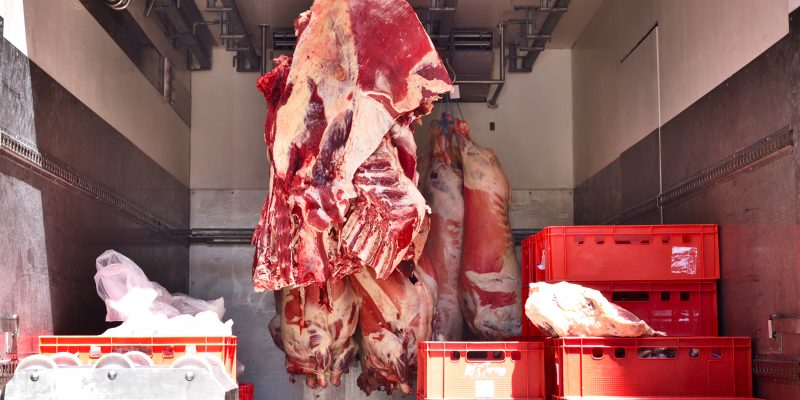 3 Important Factors For Transporting Meat
Food poisoning can cause serious illness and even death. And contaminated meat is often the culprit. So knowing how to safely transport it is very important.

When transporting meat, the objective is to get it from A to B in 'as sent' condition; free from contamination and totally safe for consumption.

According to DoFoodSafely, food poisoning bacteria cannot be detected by taste, smell or appearance. This makes it easy to transport, prepare and sell contaminated meat without knowing.

Luckily, when transporting meat there are plenty of ways to prevent contamination occurring in the first place…

Here we list the 3 important factors for transporting meat.

Hygiene
During loading, transportation and unloading of meat hygiene is critical. Take note of the following:
Follow a regular cleaning and sanitation schedule.
Ensure the method of loading and unloading meat does not allow product to come in contact with the ground, floor or any other surface that could cause contamination.
Use equipment that is easy to clean and made of noncorrosive, nontoxic materials.
Ensure the vehicle is thoroughly cleaned and surfaces are sanitised.
Things like fuel, gravel, garbage, oil, chemicals are removed.
Good personal hygiene must be practised.
To avoid cross-contamination, meat products must be packed in a way that they are separated from any other products (raw, cooked products).
Temperature Control

Meat must be kept at 5°C or colder to avoid the growth of pathogens that cause contamination. To ensure temperature is maintained during transportation, the following points are important:

Use reliable, modern refrigerated vehicles, with temperature monitoring systems installed.
Ensure staff have adequate skills and knowledge in food safety.
Acquire safe food and maintenance accreditations.
Traceability

As stated by Food Standards Australia New Zealand traceability is the ability to track foods through any stage of production and distribution. In the event of a food safety incident, traceability helps to isolate the problem and prevents contaminated foods reaching consumers.

When transporting meat, these 3 important factors help prevent contamination which can lead to food poisoning. They ensure meat arrives in 'as sent' condition and safe for consumption.

Next time you need to transport temperature sensitive products, look to the experts, and hire a refrigerated truck from the team at Cannon, our fleet is modern and reliable.
---