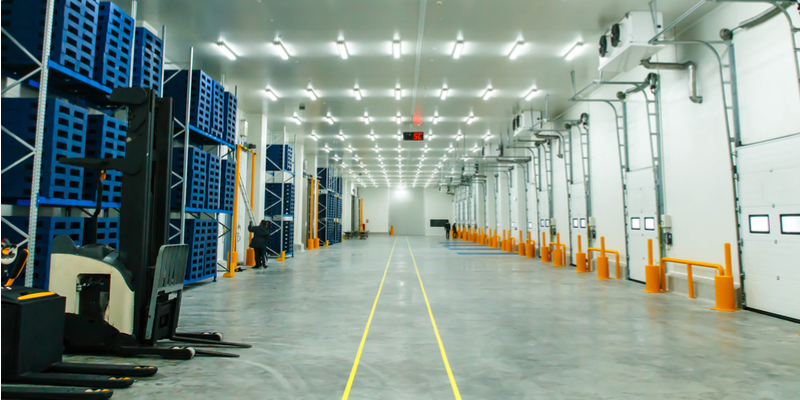 3 Interesting Facts About Refrigerated Transport Logistics
As General Road Freight, Refrigerated Transport, and Cold and Dry storage specialists, we decided to share some of our knowledge of the refrigerated logistics industry, not just for Australia but for Queensland too. In this post, we share 3 facts about refrigerated transport logistics.
Australia is one of the major contributors of essential services in the field of transportation and logistics in the whole world. Over 1 million people are employed throughout Australia in all areas of transportation and logistics, and Queensland, as the second-largest and third-most populous state in Australia, plays a big role. 
Cannon Logistics, as part of this industry, serves many Retail Supermarkets, Produce Growers, Food service Distributors, and Large and Small Manufacturers.
One of the first type of refrigerated containers came from Western Australia
Before electricity became available in the country, farmers tended to use a Coolgardie Safe. This low-tech food container prolongs the life of meat, fruits, vegetables, and other food products through the process of heat transfer during the evaporation of water. The Coolgardie Safe was invented in a small mining town of Coolgardie in Western Australia.
Camels were first used as the carrier of goods in Queensland
In the early 1900s, camels were the most convenient animal for transporting goods across long distances, as they had a higher tolerance to heat than horses and could travel for long distances without water. Camels once dominated transportation in more than half of Australia and helped transport goods to remote areas all over the country.
$5.2 billion worth of food a year is being thrown away in Australia
According to Australian Cold Chain Guidelines 2017, $5.2 billion – including more than $1.1 billion worth of fruit and vegetables and $872.5 million worth of fresh meat and fish – are being thrown away, and one contributing factor for the food waste is poor Cold Chain management. That's why at Cannon Logistics we continue to work on our cold chain management to make sure we run efficiently and effectively. 
However, some challenges in this industry include the changing government regulations, updating to emerging technology, driver shortage and retention, ageing workforce, economic issues, and increasing fuel costs. 
With a population of nearly 5,000,000 people, food is in high demand as a resource and the food and services industry is one of the biggest industries in Australia. Through refrigerated transportation logistics, Queensland is able to supply meats, fruits, beverages and any perishable goods in local supermarkets and restaurants around the state and the rest of the country. 
Looking for refrigerated transport in Brisbane? Get in touch with us today.
---