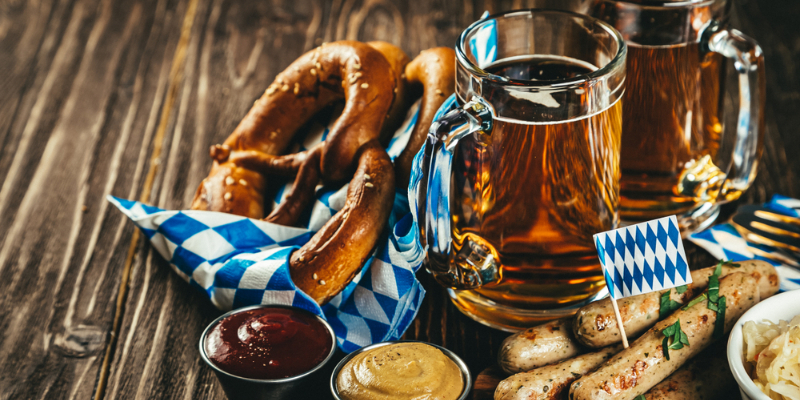 The 4 Best Oktoberfest 2019 Events in Brisbane
"Möchtest du noch einen?"
Would you like another?
It's that time of year again, it's Oktoberfest time! In this post, we share a few places around Brisbane to give you the best Oktoberfest experience.
Feast your taste buds at the official Oktoberfest Brisbane! Held at the Brisbane Showgrounds on the weekends of October 11-13 and October 18-20, you can have the ultimate drinking time with the wide selection of beer from Lager and Wheat Beers to Schnaps mixers. This Oktoberfest has been rated as one of the top Oktoberfest's outside of Germany. Other than trying some of the delicious delicacies and sipping on the numerous alcoholic beverages on offer, this is the quintessential celebration for a truly Oktoberfest experience. The festival also encourages visitors to dress up in their best lederhosen and dirndls. 
Tickets:
If you haven't yet been to one of these restaurants, then now is definitely the best time to try! With branches at Eagle St. Pier, Brisbane CBD and even Chermside, you can try their great beer selection all throughout October with specials only available this month to celebrate the special event. 
This brewery transforms into a German-like Beer Hall to accommodate guests for Oktoberfest. Pretzels, Schnitzel, Wursts and much more can be had. What's even cooler is it's free to attend! It is held on Sat, Oct 20 from 12pm.
Located in Rocklea, this event gives its own Oktoberfest spin on your traditional night market. From German-style food markets featuring pretzels, funnel cakes, pork spit roast and much more, it looks to be an exciting upcoming event. It is being held on 18 October from 4 to 10 pm.
Did we miss any other great Oktoberfest events happening in Brisbane? Let us know in the comments!
---