5 great Queensland holiday destinations in Spring
This year has flown by so far, and in less than two weeks we'll be back into Spring.
For many Queenslanders, Spring is one of the most appealing seasons of the entire year – it's not overwhelmingly hot, but there is that gentle warmth that makes for truly pleasant days. It's a time where nature blooms and the state becomes even brighter than usual. When you think of it that way, it's little surprise that many Queenslanders and fellow Australians consider taking a week or two off to rest up and visit the sunny, tropical locales throughout Queensland.
In today's blog, we're going to list some of the most relaxing and gorgeous Queensland holiday destinations worth visiting during Spring.
Mooloolaba, Sunshine Coast
As the Gold Coast grows and continues to form a Megalopolis with Brisbane, more and more people have turned their attentions to the Sunshine Coast. While a bustling destination in its own right, the Sunshine Coast does have a greater array of locations where one can more easily unwind and take in the sun on a pristine beach. Mooloolaba is one of these places.
Sure, it still does have some of the hustle and bustle, but Mooloolaba is also relaxed and offers a wide range of restaurants, fish and chip shops, sunbaking and surfing spots, areas for fishing, riverfront walks, and more. The atmosphere is worlds different than what you'd find at Surfers Paradise, and it's ideal for families looking to take a break.
The Gold Coast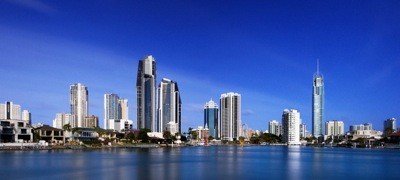 Just because the Gold Coast isn't as quiet as the above doesn't mean it's not a great place to take a break. Considering how expansive the Gold Coast is (there's far more than just Surfers Paradise), there's a version of the beachside holiday to suit almost anyone. If you do prefer the energy of crowds and a more party-oriented nightlife, then Surfers may be your speed.
But don't forget that there are plenty of other places to visit on the Gold Coast. You can check out theme parks, move away from the beaches and check out the natural wonder of Mt Tamborine, or simply opt for other beach areas where the pace is a little more manageable (albeit still busy) such as Coolangatta.
Magnetic Island, Townsville
Magnetic Island resides approximately 25 minutes from the city centre of Townsville via ferry. Two-thirds of the island is a protected National Park, with walking tracks (approximately 25 kilometres worth in total) occasionally coursing their way through. Koalas and other wildlife are prominent on the island, making it an ideal destination for anyone who loves to be among nature. Considering how popular of a destination Magnetic Island is, the wildlife is used to visitors, meaning you should have ample opportunity to observe them.
Magnetic Island also has a host of other activities, including boat trips, water sport, Harley Davidson bike tours, golf, fishing, and more.
The Whitsundays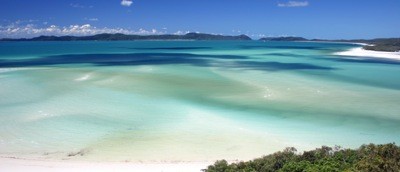 What Queensland holiday list would be complete without the Whitsundays? Comprised of 74 islands (including the popular Hamilton Island), the Whitsundays is not just a holiday mecca for many Australians, but for international travellers as well. Whether you're exploring the pristine tropical waters or venturing on a cruise along the Great Barrier Reef, the Whitsundays is the gateway to one of Australia's most famed tropical holiday destinations.
Brisbane
It would be somewhat illogical to talk about Queensland destinations and not discuss Brisbane. While Brisbane locals may not want to spend their holiday in the city in which they live, Brisbane does have a lot to offer those from out of town.
Over the past couple of years, Brisbane has grown in a lot of ways. Particularly, boutique coffee shops and unique eateries have started popping up both in the heart of the city and in Fortitude Valley. Queen Street Mall continues to be an ideal locale for shoppers; the Botanical Gardens and Roma Street Parklands are great for those who want a bit of nature in their city; and there are several riverwalk options within the CBD, along Southbank, as well as Kangaroo Point.
There are plenty of tourist-friendly experiences, such as tour boat rides where you can learn of the history of Brisbane, and the Story Bridge climb if you'd like to see the city from a unique perspective.
---