5 Popular World Foods
Back in 2011, Oxfam ran a survey to find out what were the most popular foods in the world. After asking 16,000 people throughout 17 countries, the results were, in all honesty, foods that you've most likely eaten.
We're going to focus on five from the top 10 that we feel show just how universal food has become. Along with that, we will also let you know what the other five foods were.
World Number 1: Pasta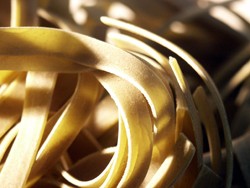 Yes, pasta was number one on the list. And it's no surprise, really. Pasta is used in so many dishes across the world, can complement so many other foods and offers a versatile number of possible flavoursome combinations.
World Number 4: Pizza
While pizza is beaten by meat (number 2) and rice (number 3), sitting at the number four position is still impressive considering a 16,000 person-strong consensus. Pizza is just one of those foods that people love. When the pizza's good, it's great. When it's bad, it's still pretty good. Suffice to say, we're pretty sure pizza is going to remain popular for a very long time.
World Number 6: Fish/Seafood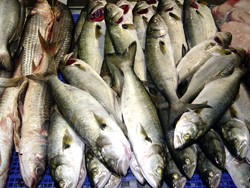 Bested by chicken (number 5), fish and seafood falls into the second half of the top ten count. So many different types of seafood exist that it'd be almost impossible for someone not to find something they like. Still, you can't go past the classic fish and chips (unless you don't like that).
World Number 8: Chinese
Number 7 was honoured to vegetables (see, we're still healthy people), but Chinese food took the 8th spot. Of course Chinese food can also speak for other types – such as Thai – but it doesn't really matter. There is certainly something very inviting about Chinese food, from their unique dishes to standout flavours. We love it.
World Number 10: Mexican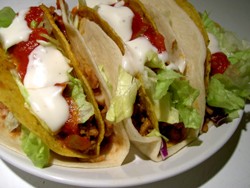 Italian stood at number 9, but we figured because pasta and pizza had already been mentioned that we shouldn't discuss yet another ingenious way Italian food has shaped our modern day eating habits. But Mexican is certainly a worthy contender for the top ten foods. Delicious and filling, Mexican food is getting even more exposure here in Australia thanks to institutions like Salsa and Gomez y Guzman.
Now, for your convenience, here are the overall standings of all of them for quick reference.
Pasta
Meat
Rice
Pizza
Chicken
Fish and Seafood
Vegetables
Chinese
Italian
Mexican
What are your favourite foods from around the world? Let us know in the comments below.
---