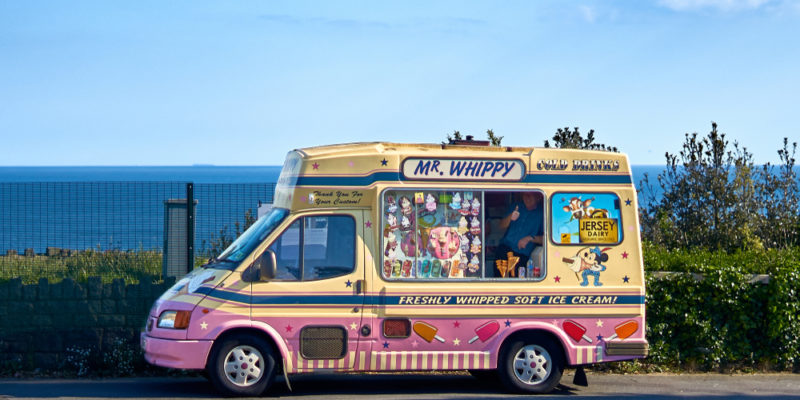 5 Weird and Wacky Facts about Refrigerated Transport
Refrigerated transport has a long and varied history. If you're interested in learning more about refrigerated transport, then you've come to the right place.
In this blog, we're sharing 5 weird and wacky facts about refrigerated transport. 
1. Before trucks, there were camels
In the early 1900s, camels were the most convenient animal for transporting goods across long distances in Australia. They have a higher heat tolerance than horses and can travel further without water. Camels were used to transport goods to remote areas.
2. Refrigerated storage began in WA
Before electricity was available, farmers in Western Australia used to use a Coolgardie safe to keep their produce cool. 
This low-tech food container prolonged the life of meat, fruits, vegetables, and other food products through the process of heat transfer during the evaporation of water.
3. Ice-Cream Anyone?
The iconic Mr Whippy trucks began delivering ice-cream and frozen yoghurt in 1962. They have become the most popular refrigerated truck in Australia's history. The ice-cream truck tradition continues today.
4. Beauty products need refrigerated transport
Makeup and beauty products need refrigeration to arrive in their best condition. Heat can spoil them, as it causes the oil, wax and other ingredients to separate. Makeup companies avoid this by sending their products in refrigerated trucks. 
5. Helps save endangered species
Refrigerated transport can be used to transport animals that require cold environments to live in. It can be used to transport animals between different zoos or to conserve endangered species.
For example, Southern Corroboree Frogs, native to the Southern Tablelands, have been rendered endangered by drought and diseases. To conserve them, they're now bred at local zoos like the Taronga Zoo and then transported in refrigerated conditions.
Looking For a Reliable Transport Company?
At Cannon, we have 25 years of experience in specialised refrigerated transport and warehousing.
Our modern fleet of prime movers and trailers are enhanced by the latest in temperature humidity control technology. Our expert drivers can deliver your products with confidence.
Talk to our friendly team about all your refrigerated transport needs today!
---