Australia Day – Popular Meats
With Australia Day only a few days away, it marks one of those days where BBQs and beer runneth over along with activities like cricket, slip-and-slides and listening to the Triple J Hottest 100.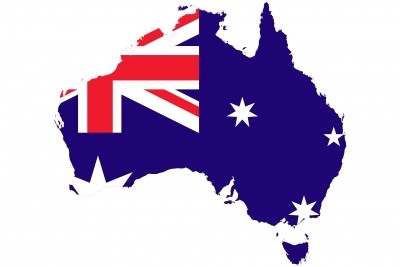 But when it comes to the BBQ, certain meats have certainly become famous with the day In today's blog, to get everyone in the mood for Australia Day, we will be listing some of the most popular meats consumed on Australia Day. Butchers, make sure you've got these in stock.
Sausages
Well, how can you have a BBQ and not think of sausages. Even if any other meat is missing, sausages always seem to find themselves on the "must-BBQ" list. After all, sausages are much better cooked on a BBQ, anyway. That slight char-grilled taste just seems to set them apart from the usual stove-cooked affair.
T-Bone Steaks
Okay, the truth is plenty of varieties of steak can be cooked on Australia Day, but T-Bone steak certain seems to be one of the more popular options. Whether it's because it cooks better or tastes more succulent, we're not sure. What we are sure of is if someone throws another steak on the barbie (as Merrick has put it recently), then chances are good it'll be a T-Bone.
Lamb
Of course this was going to be on the list. For a number of years now lamb has become somewhat synonymous with Australia Day, and you can thank the huge marketing push with "Lambassador" Sam Kekovich. Whether or not you're a fan of those campaigns, they have undoubtedly worked a treat. Now, lamb is a staple of Australia Day.
Fish
We wouldn't really mention Australia meats without giving a nod to seafood. After all, Australians are well-known for loving seafood – especially any of us who live near coastal regions. But if a seafood basket of fresh produce can be served hundreds upon hundreds of kilometres away from the sea in a regional town, then this is testament to how far reaching our love of seafood – particularly fish – goes. This love carries over to Australia Day, we're cooking up a fish on the BBQ is a tradition for many.
Prawns
Yep, you probably assumed this one would make it onto the list. Another beloved seafood delicacy, the prawn has always had a special place in the hearts of many Australians – except for those who find the taste weird or are allergic to it. But when one of your most successful Australian tourism campaigns ever involves Paul Hogan saying, "I'll slip an extra shrimp (sic) on the barbie for you," you know it's a loved food among Australians.
Australia Day only solidifies this fact. What is your favourite meat to enjoy on Australia Day? Share with us in the comments below.
* Image source: Ohmega1982 / FreeDigitalPhotos.net
---